Monday, February 18th, 2013
Weekend Roundup!
The weekend was good! Today I will be making a chocolate cake stuffed with and covered in candy for BLB. His birthday was this weekend, but BLB had to work so we're celebrating today.  BLB is insisting on chocolate chips, and two kinds of m&ms baked into his cake and on the frosting.
Seriously–that boy loves his chocolate! The cake should have a hazard label on it–but there's no room with all that candy

I'm hoping to get back to the gym today to work off some of that cake–plus the truffles Wizard and I had for Valentines Day and beyond.  My back is doing better, not sure its up to working out yet, but I think I should try.
Hmm…am I forgetting anything else I wanted to tell you all?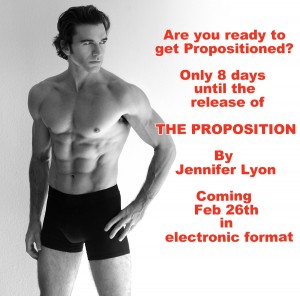 Darn it, I feel like there was something else I want to say. Okay…not subtle enough? LOLOL!!! This is my countdown guy. I'm putting him on FB too.
Now it's your turn, how was your weekend?