Friday, March 29th, 2013
Happy Friday!
All I want for Easter is Bailey to come visit!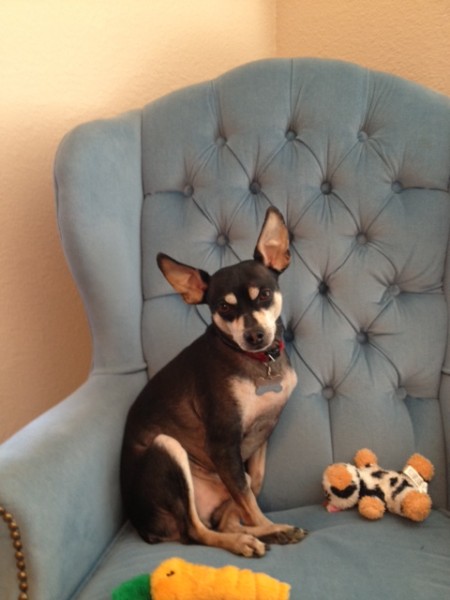 And here he is sleeping on me last time he visited: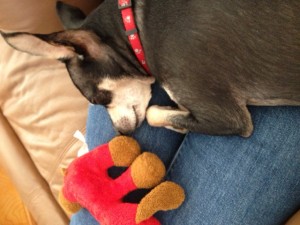 Wizard and I both miss him.
All right fine, we miss out three boys too.   They are all coming home and I am so looking forward to a family day.   I'm going to make Tri Tip, stuffed backed potatoes, corn, rolls and chocolate cake. Easy and fun!
I think I'm making some good progress on POSSESSION. I love Kat and Sloane so much, just hope I'm doing them justice. And thinking about the next Once A Marine book.  Meanwhile, THE BABY BARGAIN is really hanging in there (thank you, thank you!!)
Do you have plans for Easter? Weekend plans?