Monday, May 6th, 2013
Weekend Roundup
I'm missed Friday's post, sorry! Everything went like clockwork getting the granite in. Here is the kitchen in the morning before the guy got there. (All the drawers out and the bottom cupboards emptied)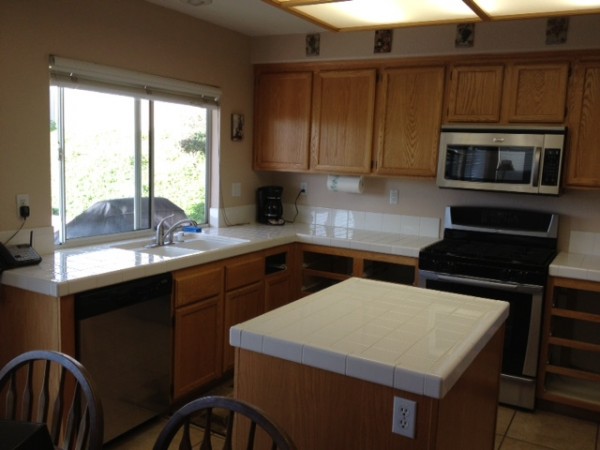 And after it was all done, including the new sink and faucet (my old sink had a massively ugly chip in it for a decade or more):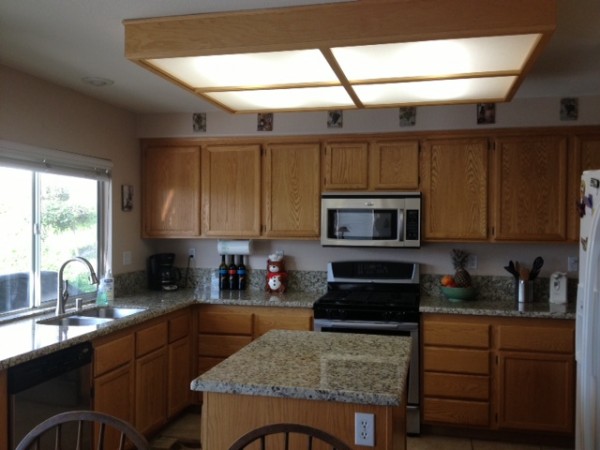 I love it! This exceeded both my and Wizard's expectations! We waited and saved for a long time, and planned to do this when BLB was injured.  But all the work involved wore us out. Wizard has a cold on top of this.  I have no choice but to keep going on Possession since I've lost days of work. Doesn't matter, I love the book so it's all good.  Although I did stop long enough to make brownies.  Which, by the way,  I do not need! I can't get to the gym enough as it is, I don't need to add brownies in the mix.
So how was your weekend? What have I missed out on?