Monday, June 10th, 2013
Weekend Roundup
Conversations overheard in our house this weekend:
Conversation 1
Wizard sits at the computer and complains. "I can't see the keys on the keyboard."
Me. "What do you need to see them for?"
"To type."
"Really? People look at the keyboard when they are typing?"
He narrows his eyes on me. "This keyboard is only a few months old. You typed off the letters in record type."
"You're keeping track? Maybe you should spend that time learning to type without looking instead." I might have been taunting him just a little bit.
"Don't you have a book to write? How's that first chapter going?"
I stomped off to pout because I wasn't having fun anymore.
Conversation #2
I bounce into the family room to interrupt some dumbass thing Wizard was watching on TV. "Sloane is one of the Bad Boys of romance on a blog."
"Right. Super happy to hear it. Can you move?"
I roll my eyes and drop onto the couch, moving out of his line of vision. "Thing is the blogger used the one line I buried late in the book. It's kind of dirty." I paused. "Really dirty."
Wizard's head snapped around, the TV forgotten. "What line?"
I swear I feel myself start to blush. "I'm not telling you." Which is odd because I can tell him anything. Anything but that.
His eyes gleam with interest. "Oh you're telling me."
"Am not." I am NOT saying that line. I'm not!
"You totally are.  If you don't, I'm not putting gas in your car. You'll have to do it yourself."
Damn it. I told him because he's a total cheater.
But I had the last laugh on Wizard, I went and out bought a dog!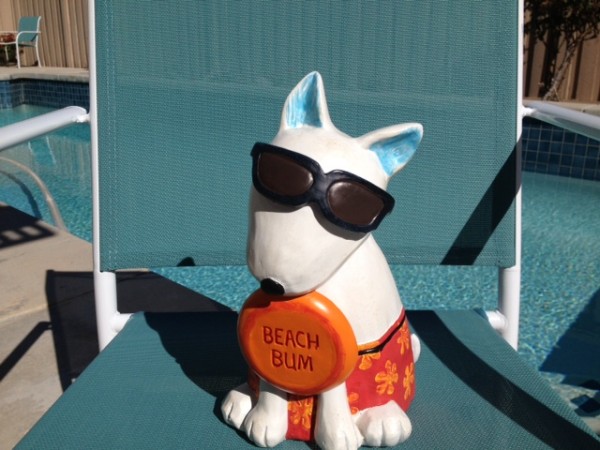 What do you think of my new dog?
So how was your weekend?