Wednesday, August 28th, 2013
Wednesday Worthy
Wizard has been off work until today, so we've been talking non-stop about the wedding. Wizard's having a great time teasing me about hurting myself dancing.  First off, it's amazing that I got out there and danced since I can't dance. At all.
As in I have zero rhythm.
Anyone ever seen that old Seinfeld episode where Elaine dances? That's me. Totally. I know it and I didn't care, I was out there dancing.
But I was having so much fun with my nieces, my two other sons' girlfriends and one other friend of the family girl, I just didn't know when to quit. Evidently my Achilles tendon or something in that general vicinity did.  All I can say is that I got off LUCKY. It's healing exactly like a pulled muscle so all seems to be well.  (No I didn't go to emergency. Wizard wanted to take me, but I was fairly sure it was just a pull/sprain).
In book news, I'm working! I should be sending Obsession to the editor next week and will dive into book two in my Once A Marine series. I'll be doing a little juggling of revisions during that time too, but I'm not going to think about it.
Here is our the hunk candidate for today. I had him on my FB page last week but I cropped him up  a little for the blog.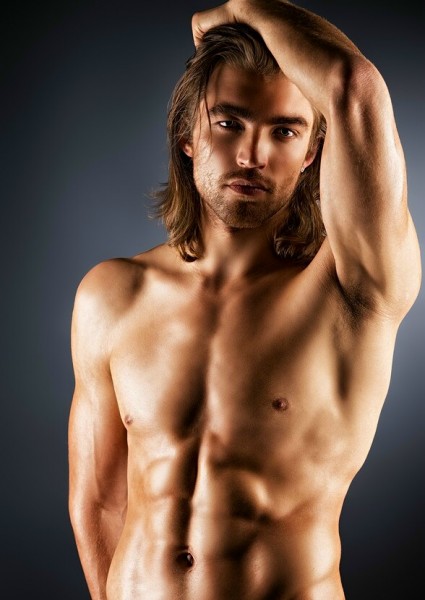 So what do you think?