Wednesday, September 4th, 2013
Wednesday Worthy
**Oops I set the time wrong for this to post so it's going up late. Sorry!**
I'm sending Obsession to the editor! Not even a torn Achilles stops me, LOL!
By the way, Wizard took me to Urgent Care–and the PA there  told me I tore/injured my Achilles which is obvious. But he refused to do an x-ray to check for fractures  and I'm just done with this whole subject. If something is fractured, it'll heal. People heal all the time.  So lets move onto something more fun.
Here is our volunteer for today's candidate. Well maybe volunteer is the wrong word

Although I swear it wasn't me that chained him up! Really!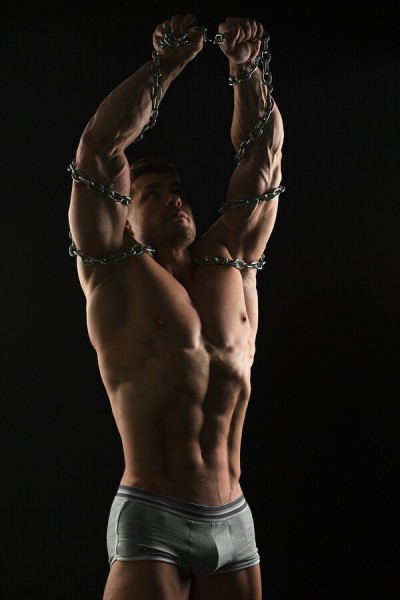 So what do you think?