Friday, September 13th, 2013
Happy Friday!
Happy Friday the 13th! Let's prove the superstitions wrong and make it a great day!
I'm working through revisions on Obsession.  It's just long days of working and griping because I can't work out (thanks so much Achilles, you and Insomnia are both off my Christmas list) or do a whole lot of physical activity yet.
This weekend I'm either going to be working, unless I find away to get arrested by this guy: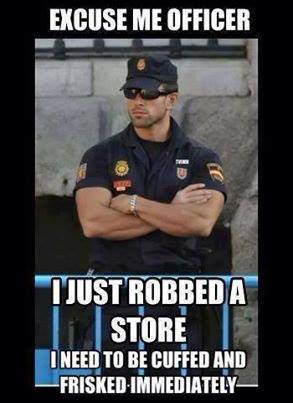 Nah…my luck just isn't that good

So I'll just work.
What are you all doing? Tell me it's something fun!