Wednesday, September 18th, 2013
Wednesday Worthy
Happy Wednesday! I sent OBSESSION to the editor yesterday for the second round of edits. I'm thrilled about that.  My friend Laura Wright asked me if I'm happy with it–I think she does that just to watch me swing wildly between "I think I am" to "OMG what if it totally sucks?" I mean she's known me for many years now so she's just screwing with me, right?
Speaking of Laura, did you guys know that the book collections she's in WICKED FIRSTS has been on the NYT and USA Today list for three weeks? It may even hit again this week. That collection of sexy hot stories is awesome! And I'm so proud of, and excited for, all six of the amazing authors of that collection!
Today I have to go to a routine doctor appointment then I'm meeting Biker Witch (my sister) for coffee. We haven't done that in forever, so I'm looking forward to it! I'm soooo happy to get out of the house! I've been pretty close to house bound for three and a half weeks with the stupid Achilles thing.  But I'm healing and can almost walk normal if I'm careful.
Once I get home it's back to The Cowboy Marine. I'm liking this story but I need to write faster!
Okay today's candidate is a rerun. This is one of my personal favorite pics.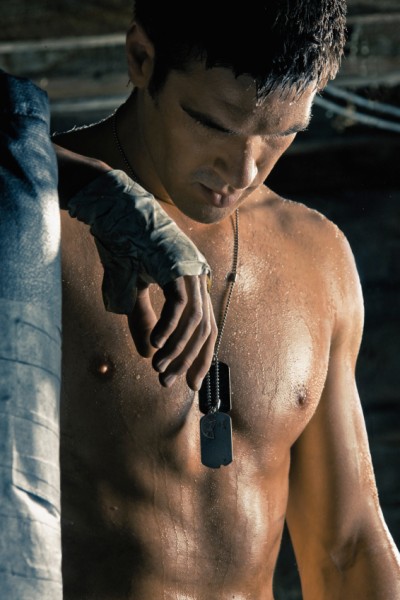 What do you think?