Wednesday, October 16th, 2013
Wednesday Worthy
I can't keep up! Okay let's get some of the promo stuff out of the way.  For the OBSESSION Blog Tour schedule, check my home page The grand prize is a $50.00 electronic gift card, and the two runner up prizes are $25.00 e-gift cards.  Sometimes the posts don't get up when they are scheduled because the blogs are run by real people with real lives

 I'm grateful to each and every blog hosting this tour and appreciate their work!
And secondly, all three books in The Plus One Chronicles; THE PROPOSITION, POSSESSION and OBSESSION have been in the top 50 contemporary romance list at iBooks (iTunes/Apple). This list changes daily (I think) so it may shift by the time you all see this.  But I'm thrilled. It was a surprise because my sales there have been modest, and then started trending up over the last month and soared when OBSESSION came out.  It's an interesting market study–it seems a chunk of people waited for all the books to come out before buying.
Lastly, I'm slacking at answering comments. I see them–I just don't always answer.  I'm truly sorry. I swear I mean too. But for weeks now, I've been working until bedtime (often getting nowhere!) and something has to give. Like all the dust in my house.  Even my vacuum cleaner misses me.  And FYI to Logan and Becky, the H/H in THE COWBOY MARINE–you two are driving me crazy.  Can't we all just get along and write a nice simple not–too-freaking-sexy story? Is that too much to ask?
But I digress…
Enough of all that! Let's move right into our Wednesday Worthy. Now it looks to me like some witch tried to "capture " this guy and he's highly amused by the puny attempt.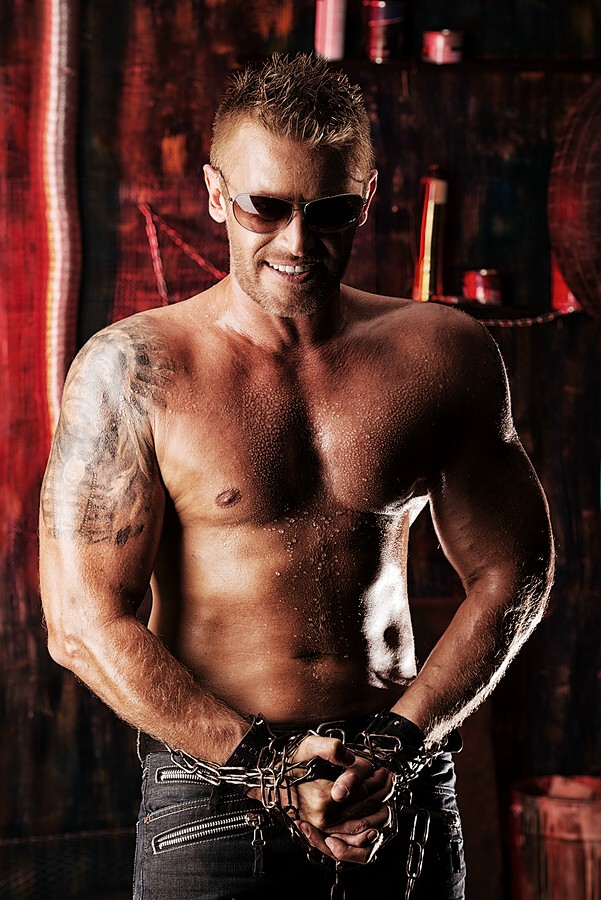 So what do you think? Is he worthy?