Friday, November 1st, 2013
Late Happy Friday!
Wizard and I ran out of candy! It was insane– 7 1/2 bags of candy gone in about an hour and a half. Then we had to hide

So I didn't get my blog up.
This morning I discovered that someone (WIZARD!) had set aside some candy in one of the cupboards so now we still have candy in the house.  Sigh. At least I went to the gym, that's something, right?
Okay first a little news that made my day yesterday.  THE PROPOSITION was on Galley Cat (an industry blog) with the header SELF PUBLISHED AUTHOR JENNIFER LYON AMONG TOP PAID iBOOKS. You can link to it here
So awesome! I actually didn't see it, my formatter (love her!)  did and forwarded it to me.  Once aqain, I'm stunned, humbled and grateful.
And I also wanted to let everyone know that Silver Jame's book SEASON OF THE WITCH is up at Amazon here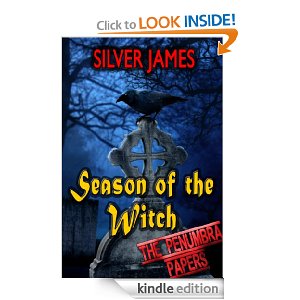 I have to get my copy!
This weekend is all work for me.  However next weekend I get to go see some old friends so I don't mind sacrificing this weekend to work!
How was your Halloween? And what are you doing this weekend?