Monday, November 11th, 2013
Weekend Roundup
Saturday was wonderful to see old friends! Long day, but so much fun!  There is nothing like seeing long-time friends…it's a nostalgic, grateful feeling to know that these are the people who are always there no matter whatever else happens in our lives.  Every passing day I appreciate my friends more and more.
In other news, CPA Boy and Special K didn't get the dog Buttercup (he's in a great home!), but it looks like they are getting this dog. Here's Corky sleeping in the sun: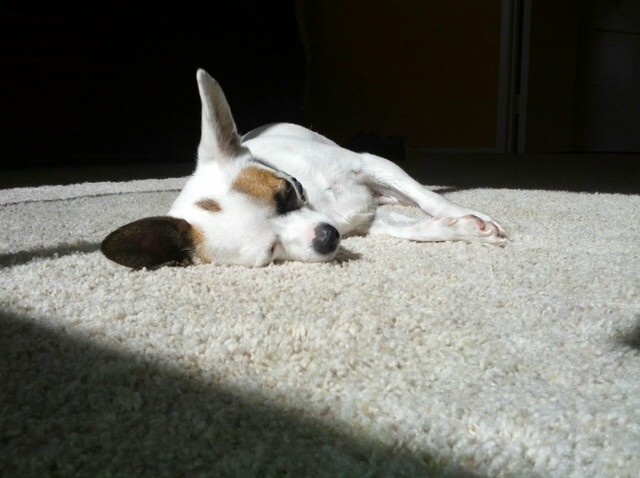 He's a three-year old rescue. I haven't met him in person yet, but he looks like a sweetheart! They have to make sure it works out with their other dog.
Hmm…if it doesn't work out, will Corky need a new home…at my house? Just asking!
This week, I'm working, working, working!
So how was your weekend?