Wednesday, December 4th, 2013
Wednesday Worthy Goes To The Dogs
I lost the picture I originally intended to post (don't ask-yesterday was just one of those days–I can't find that sucker anywhere). So instead, I'm going to post this guy: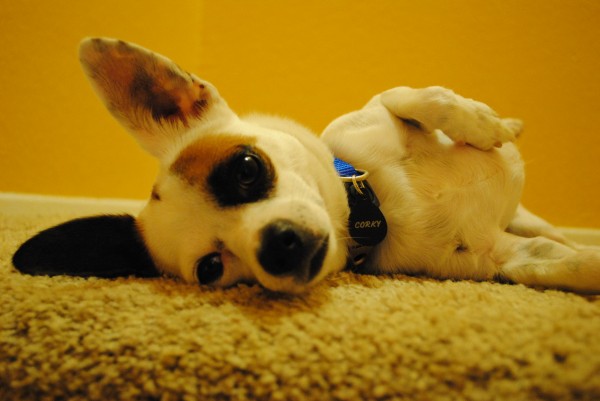 This is CPA Boy and Special K's new dog, Corky.  To my great sadness, I still haven't gone out and met him in person. I hear he's super sweet, possibly not the smartest dog ever, but calm and sweet.  Meeting him will be my reward once I turn in this book and get everything else on my desk done.
So…what do you think, is Corky Worthy? By the way, this is his "official" photo sent to my by Special K. She cracks me up, she actually called it his official photo.