Monday, February 17th, 2014
Weekend Roundup
This weekend was a blur, but the first order of business today? A HUGE SHOUT OUT TO SILVER JAMES! If you haven't heard the amazing news, Silver has been offered a two book deal from Harlequin Desire! I'm thrilled and proud of her! While Silver has been a working writer for a while now,  her talent, hard work and  perseverance has brought her to this next step in her career. On top of her talent and drive, Silver is one of the most generous , giving writers I know, making this news ever more freaking awesome! Congrats Silver!
Saturday we celebrated BLB's birthday, and here's the cake: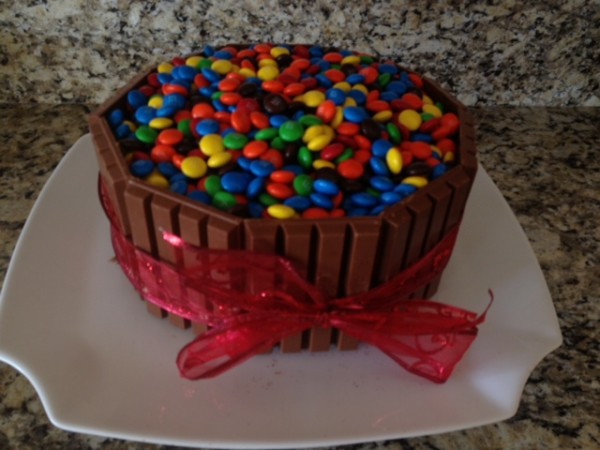 I was happy with the way it turned out (so easy!) and BLB loved it.  His girl friend (they've been together for years and we all love her!) also brought him a pan of brownies topped with his favorite peanut butter M&M's. He was a happy guy. Plus I gave him all the left over candy to take home. BLB is living on a very tight budget and limited time while finishing college and working, so he doesn't a lot of this kind of junk food in his day-to-day life.  His girlfriend and I both spoil him a little bit

I spent half the weekend working and made surprising amount of progress on THE COWBOY MARINE revision (getting up and working at 5 am helped). I have one more issue to tackle then it's the usual tightening and clean up work.  I should have that finished sometime this week (I hope) then back my EXPOSING THE HEIRESS book.
Sunday we had a surprise party to go to and as I'm writing this blog Sunday night, I'm beat.
How was your weekend?