Friday, February 21st, 2014
Happy Friday!
How can it be Friday again? It's crazy how fast time is going.
I sent in the revisions on THE COWBOY MARINE, and once I hit send, I thought of a few more things I should have done in the manuscript. But I'll get another crack at changes during line edits so I'm not too worried yet.
After that, I spent the morning listening to the first 7 chapters on audio for THE PROPOSITION. I love this narrator, Ryan Hudson! He's doing an amazing job. It's so surreal hearing the characters this way. But I could really get hooked on audio books

In the afternoon, I tried to get caught up on some cleaning and man, I felt like this afterward: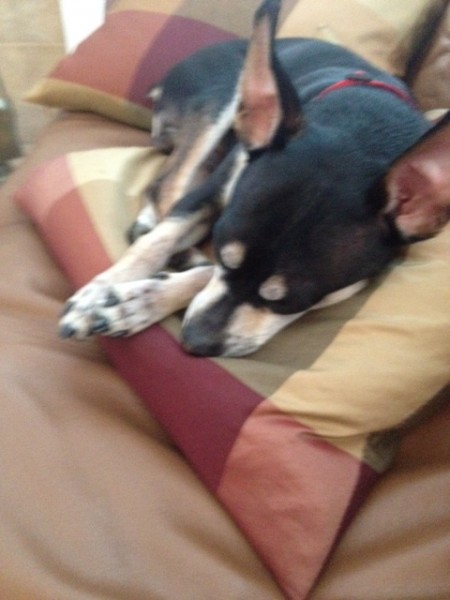 It's getting harder and harder for me to keep up–and I still have more to do just to get the house to my acceptable level. Time is a premium these days, so I may have to get some help with the house (I say that but I never do it), but more importantly, I miss Bailey!  I can always make time for Bailey!
No big plans for me this weekend, what about you all?