Wednesday, April 30th, 2014
I'm Back! And Wednesday Worthy!
Whew, that was NOT fun. A week with major internet problems, and making my way though the customer service roadblocks to get a technician out here to help.  We got it back up and running Monday night…fingers crossed that it holds.  Enough of that, we really don't want to relive it

But I missed you all! I hope everyone is safe after those tornadoes.
Wizard was home on Monday, after a long day we decided to take a break (escaped the madness!) and go to the movies. We saw THE OTHER WOMAN, and it was hilarious. Toward the end, I laughed so hard, I lost my breath. If you like women getting revenge on cheating guy humor, see this movie! 
I lost writing time with all the issues, but I'm on track…mostly. It didn't help that BLB and Bailey showed up unexpectedly to stay the weekend (Bailey belongs to Middle Son–but Middle Son was traveling so asked his brother to help –this is too convoluted to even explain, LOL!)  The CPA and Special K came over after they did a Mud Run thing…and it was pretty much a full house. I love the kids hanging out, so I can't complain about that.
Now let's move onto out candidate for Wednesday Worthy–maybe  a guy who can do some heavy lifting around here: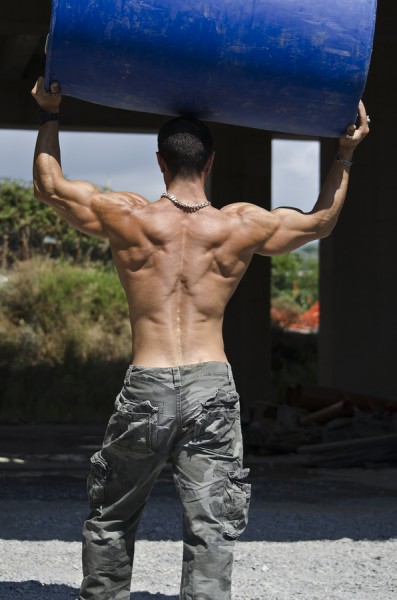 So what do you think? And how've you been while I was MIA?