Wednesday, June 25th, 2014
Wednesday Worthy — Cover Edition!
I'm cranking hard on this book, and ti's coming together, so yay!  I still have a LOT to write, but I'm feeling it now. You know something sad? Once I do get this book in (Please God!), I am actually looking forward to cleaning my house. I never thought I'd say that!
Okay, a lot of you have probably seen this on Facebook, but I want to show it here too. So for our Wednesday Worthy Candidate–here's the cover of HER TEMPORARY HERO: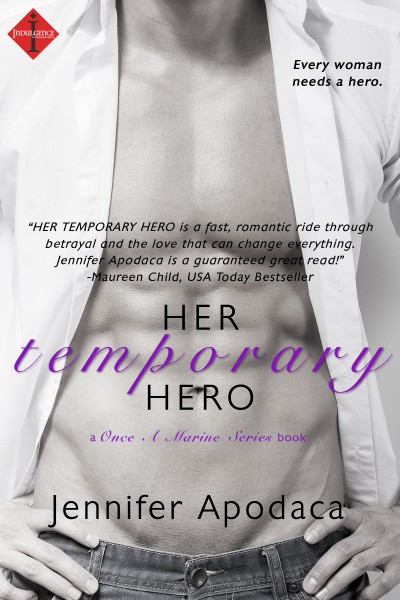 So do you think this guy on the cover is worthy or not? (FYI-no one is going to hurt my feelings–the publisher designs the cover, not me. I'm happy with it but I didn't have much say beyond filling out a cover-art form.)
HER TEMPORARY HERO is up for pre order at several vendors, including Amazon, B&N and Kobo, but I'm not going to link it yet because right now it's $3.99 and during release week of July 14th it will be 99 cents. That's a much better deal!!