Wednesday, August 20th, 2014
Wednesday Worthy
I'm methodically whittling down my to-do list of all the stuff I put off while I finished writing the book.  Yesterday afternoon, I sat down to write a blog on writing tips that I agreed to do a while ago, and I have to say, after my massive battle with the last book that strikes me as pretty funny. I screwed that book up about six times before I finally finished it. Still, I agreed to do a blog on writing tips so I just have to think of something I really want to talk about.
I also have to get back to the gym and start making some better choices. Amazing how much easier it is to get REALLY out of shape, than into shape.  But let's move on. First, my apologies if our Wednesday Worthy candidate is overdressed

But he caught my eye, so here he is: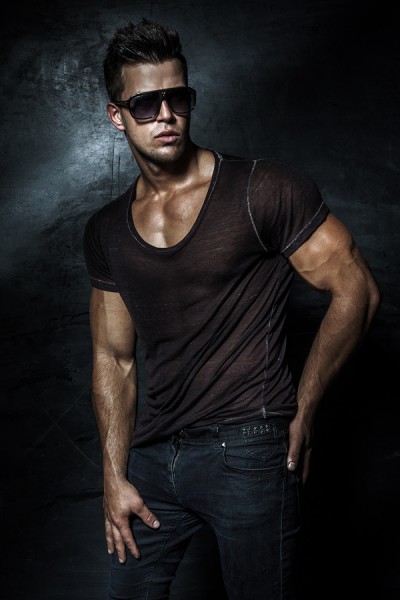 What do you think?
And here's our Bonus Pic–Bailey Dog! Here he's on "guard duty" looking out the front window while Middle Son is watching football.