Friday, October 31st, 2014
Happy Friday & Halloween!
I'm back to work on the Wing Slayers and loving it even if my writing time is limited lately!
For all those who participate, HAPPY HALLOWEEN! This year it totally snuck (Wrong tense? Is snuck even a word? Can you all tell I've been working long hours today and totally wiped out?)  up on me. For fun, I thought we'd have a little Halloween Costume Contest. I asked the Wing Slayer Hunters if they'd model for us, but they pitched a total fit about having to put on costumes.
MEN! Such whiners.
But then I found volunteers totally willing to model costumes! Okay, up first is Candidate Number 1 modeling a very trendy Halloween Hat but he's sad as no one is giving him treats. I'm on it, heading to my cupboard right now to get him a super yummy bacon treat. I think he deserves at least two treats for rocking this hat!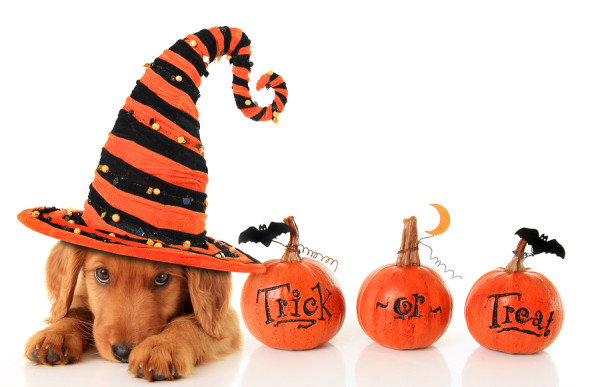 "Wait!" Phoenix yells out. "No one told me there'd be bacon!"
"Too late, dude. You had your chance. The bacon treats are all for the models!" Okay, so where was I? Oh yeah, Candidate number 2: He happily volunteered to be a witch or wizard, but I  think he tricked the cat into getting into the cauldron. Hmm, do we deduct points for meanness? Or add points for out-smarting a cat since that doesn't happen very often?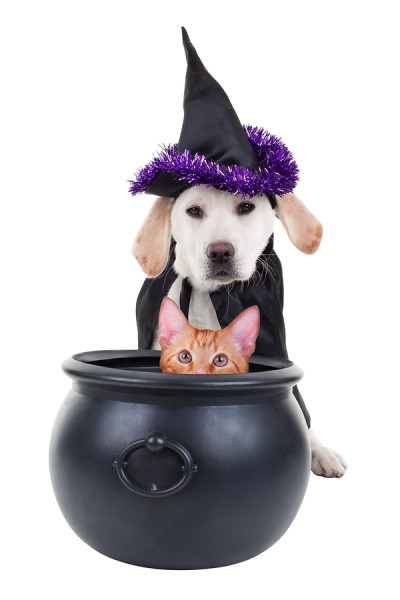 And now for Candidate number 3.  This guy has just been waiting for an excuse to wear his spiffy new tux. But he got so tired putting it on, he had to take a nap. Not only is he styling his tux, but he's totally got the whole nap thing mastered.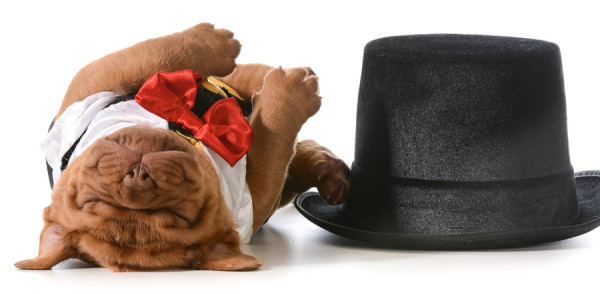 "I have a tux. Hell I have four tuxes." Linc shouted out. "I could have modeled a tux. Do you have any more bacon?"
Ignore Linc. He's just mad because Candidate Number 3 wears a tux better than him. Linc is a little vain. Let's move onto Candidate Number 4: This little guy is super cool as Devil Dog. He could steal my heart any day, what about yours?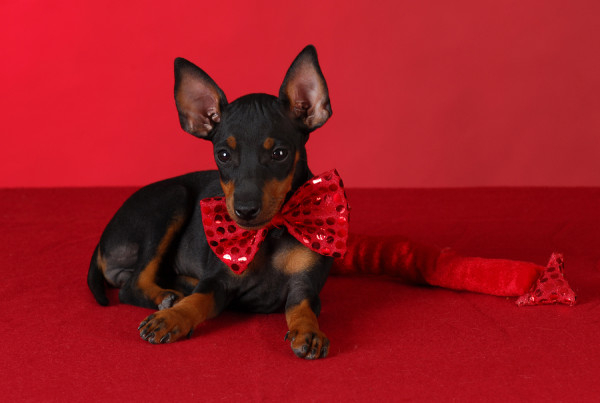 So there you have it, our four Halloween Costume Contest Candidates. Who is your choice of a winner?
Hope you all have a great Halloween and a terrific weekend!