Friday, December 5th, 2014
Happy Friday!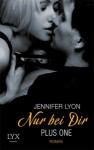 So cool, the German edition of THE PROPOSITION released yesterday (Dec. 4th) on Amazon! They are releasing the trilogy in  two books instead of three, the first now and the second one in January 15th 2015. Here's the link to the book on Amazon.de 
So in other news,  I'm two thirds of the way through the revisions on EXPOSING THE HEIRESS and holding my breath that this works.  This essentially had a been a "square peg into a round hole" revision to make it fit the new line. I hope I'm doing it, but I'm too deep in the middle of it to really know. So this weekend, more work. I'm hoping to get it done next week so I can tackle Christmas and get back to CAGED MAGIC.
And I've fallen in love with audio books! To relieve stress, right now I'm walking…and I'm doing a good two miles while listening to audio books. I swear it's saving my sanity. I was MAD this week because it rained and I couldn't go. Which is super petty of me since we desperately need the rain here in So Cal. And I can listen to audio books at the gym too, but I have to actually drive there

Anyway, the book that I got hooked on is REAPER'S STAND by Joanna Wylde. The male narrator on that book is hot! So hot! Now I'm listening to REAPER' S PROPERTY. Unfortunately there's only a female narrator on this one, and not the super sexy guy

 The point however, is audio books + exercise + stress relief for me.
What are your weekend plans?