Monday, April 6th, 2015
Weekend Roundup
Wow another run around weekend! Bailey has been here and we had fun, but I think we're having a little too much fun and then he gets sore. Getting older isn't for sissies

Oh and here's the cake for Wizard's birthday.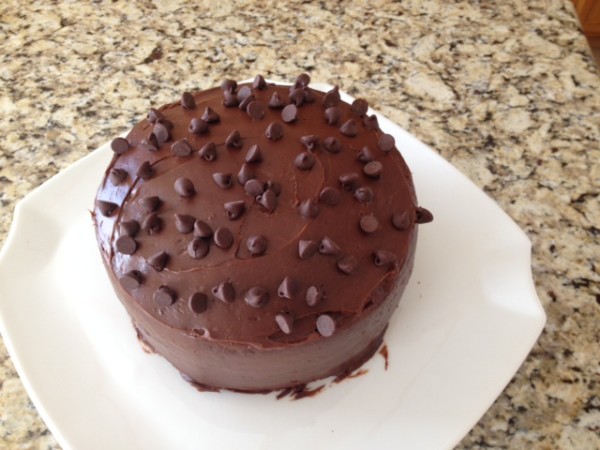 It's plain chocolate layer cake with just a sprinkling of chocolate chips on the top. That's what Wizard likes.
So Easter Sunday,  BLB (youngest son) came over with his girlfriend and they wanted cake. BLB stares at his piece. "There's not enough chocolate chips."
"Oh," I said, "I can fix that." I went to the cupboard, got out the remainder of the chips and upended the bag over his piece, then handed it back to him.
His girlfriend cracked up. And for once, BLB was so surprised, he had nothing else to say, LOL!  And, he ate it all

Now it's back to work for me. I have a really solid fix in place for CAGED MAGIC and need to keep going to getting it done and back to the editor.
How was your weekend and Easter?