Friday, April 3rd, 2015
Happy Friday!
Bailey is here! I wish I had a good picture of him, but we were too busy playing. First I walked him down to the local park and there were two bunnies playing in the grass. They took off into the bushes (smart bunnies!) and Bailey spent the next half hour sniffing out their trail. Then we came home and he chased lizards in the back yard. After that, he took a nap while I worked.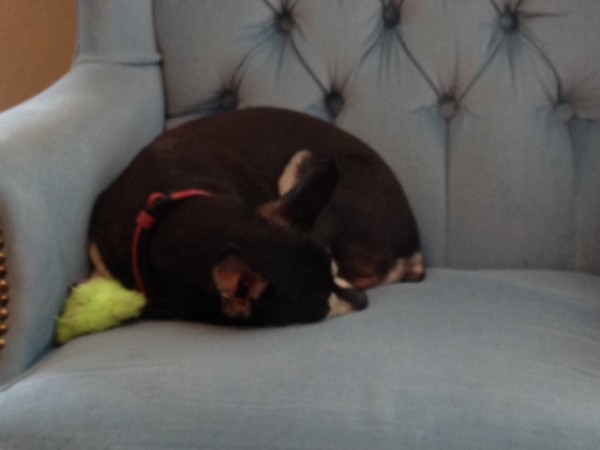 For Bailey, life just doesn't get any better.
I, however, need more time to work. Saturday is Wizard's birthday and Sunday is Easter. We're going over to wizard's brother's house.
What are your plans for the weekend and Easter?