Friday, July 10th, 2015
TGIF!!
Who else is happy it's Friday?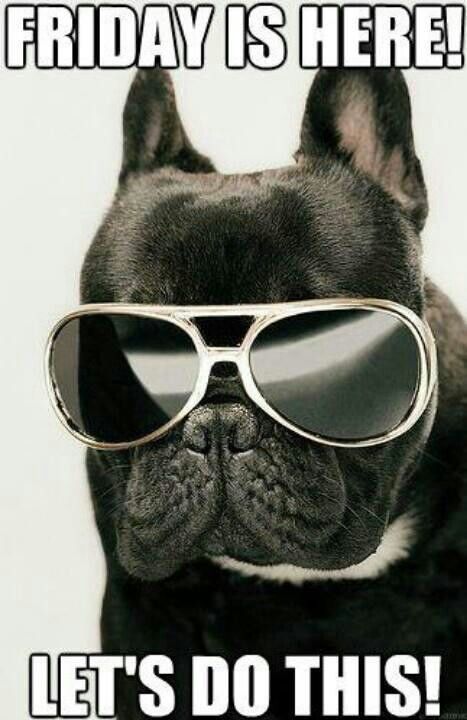 I'm in a working-light mode. I am working but not at the frantic pace I was for most of the year, so it's a nice breather for me. I've accepted that I'm not going to really start a new book until after I get back from N.Y. Just editing first four Wing Slayer Hunter book files, writing promo blogs, answering interview questions and trying to keep up.
Oh! And Wizard is reading CAGED MAGIC. I had the print proof copy sitting around, and he picked it up and started reading yesterday. He was at the half way point this morning when a sprinkler pipe sprung a leak so he had to put the book down. For the past 24 hours I've been getting random comments like:
"How is Risa going to get out of this lie?"
"What about the baby? What happens when Linc finds out the truth?"
"I hope Ram and Ginny  **  again." (I had to bleep that word — let's just say that Wizard was blunt. And worried about Ram and Ginny — who have small point-of-view scenes in CAGED MAGIC.)
"Shield witches? Witch hunters? Demons, spawns and angels? How do you come up with this stuff? Should I be worried?" (He plots a lot of this with me, but seeing it in the context of the story is vastly different.)
"Get out of my reading room! Can't you see I'm busy?" (I pointed out that "This isn't your reading room, dude, THIS IS MY UPSTAIRS OFFICE!" To which Wizard replied, "You were on the phone, it's my reading room now. Go away.")
And so much more. Just random, off the cuff comments. But one thing I'm happy about is that Wizard is following the book with no problems. He only read Blood Magic years ago so that likely means those who haven't read the series won't be too lost. Also, Wizard isn't a reader and he seems pretty hooked.
Today I'm hoping to find a couple little things I need for my NY trip, and then I'm meeting Biker Witch (my sister) for coffee. I'm also writing more blogs, more interviews, trying to stay on top of it all. Nothing exciting on tap this weekend.
How about you guys? What are your weekend plans?