Monday, July 27th, 2015
Weekend Round up!
I'm back from NY! And just barely functioning! I'm writing this Sunday night after flying all day, so I'm exhausted. I don't have a great picture of my RITA dress, just a cell phone snap shot: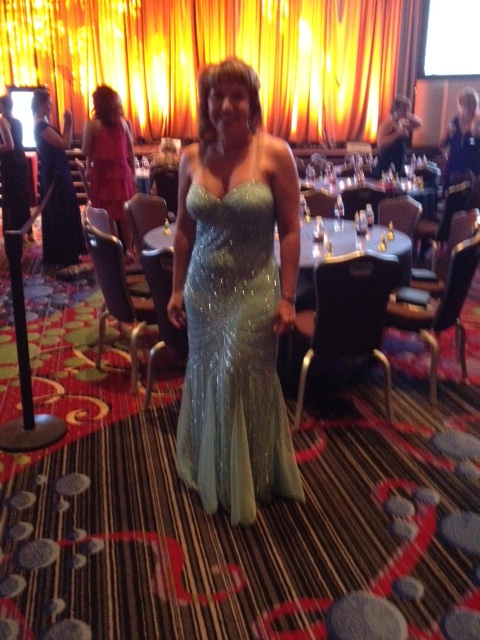 I had such a good time, and the whole experience was amazing. The winner of the RITA was Jill Shalvis for her book ONCE IN A MILLION. She gave a gracious and funny speech. Jill is always lovely and charming, and it was fun to watch her win!
I also spent some time with Silver James:
And she helped me with my current book, thanks Silver!
I had a little video of the view from my window of the skyscrapers and Times Square, but I'm just too tired to get it to upload correctly to my blog. But my friend, Marianne and I went walking on Times Square and stopped in shock. There are two women on Times Square wearing only thongs,body paint feathers in their hair. We had full frontal views but I was so stunned, it took me too long to get my phone out to get a good shot — this is all I have. Look close.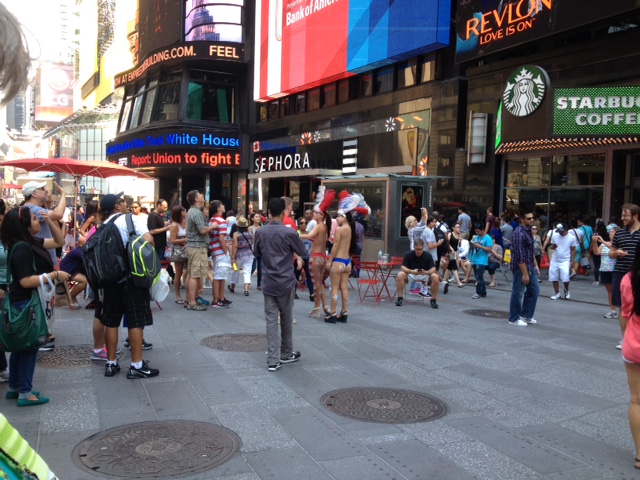 It was hilarious! But I missed you all! And thank you guys for being so supportive!
So how was your weekend?