Wednesday, July 29th, 2015
Wednesday Worthy
I just realized yesterday that Exposing the Heiress comes out NEXT TUESDAY (August 4th)!! I don't know where time is going! So crazy! There's been some good advance reviews and excitement, which is super cool. Entangled's marketing department is also excited — which is a good sign too. But I have to laugh as both Anna and I were caught a little by surprise yesterday when we realized the release is one week away. Fortunately, most of what we need to do is done…so yay for being prepared!
On the Wing Slayer Hunter Series–Blood Magic is at an editor for an in-depth proofreading, and Anna and I spent some serious time looking at hunk photos to figure out what I wanted for the new covers of all four of the original books BLOOD MAGIC, SOUL MAGIC, NIGHT MAGIC & SINFUL MAGIC. We finally settled on the pics and I sent all that to the cover artist.
And now I'm working on getting the NIGHT MAGIC (Phoenix's book) in shape for the editor.
Confused? Yeah, so am I. All this is taking way too much time that I wish was spent writing, but it'll be worth it to get all the books re-issued for readers. Then I can get to the book I'm dying to write!
But for our Wednesday Worthy, since Phoenix from NIGHT MAGIC is on my mind as I clean up the scanned file of his book, I decided to pull out the older pic we used for him a few years ago (but not for the new cover as this image has been used a lot on covers lately):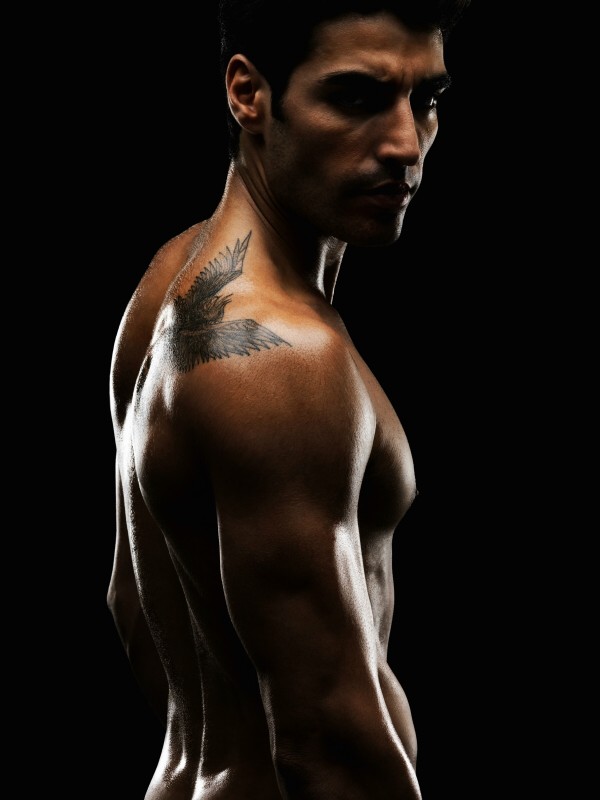 So what do you think? Is he worthy?
P.S. If you haven't checked out the CAGED MAGIC blog tour, here's the link.