Friday, July 31st, 2015
Happy Friday!
So I asked Wizard, "Can you take some pictures of me signing books for my Brazil Publisher, Editora Charme?"
"Sure. What do you have in mind?"
So I showed him my corner office. "I don't want to make a big deal out of this." Shhh…don't tell Wizard but sometimes he's makes things INTO A FREAKING PRODUCTION. But he does take really good pictures so I'm trying to get what I want with the least amount of work.
"Hmm. What do you have in mind?"
So I showed him and the picture turn out like this: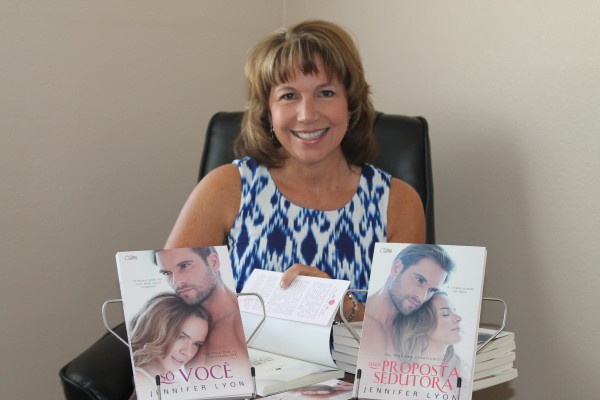 Boring and cluttered. Crap. "Uhh…" Is all I can say. I mean I look okay for me…but the whole setting looks bland, fake and like I might be in prison.
Wizard does the big man sigh. "Going to listen to me now? Let me make a little bit of a production out of this?"
I'm backed in a corner because once again, Wizard is right, damn it. But I smiled and did what he told me because I already embarrassed myself.
And this is what we ended up with after Wizard did his magic, and then Veronica at the publisher did hers: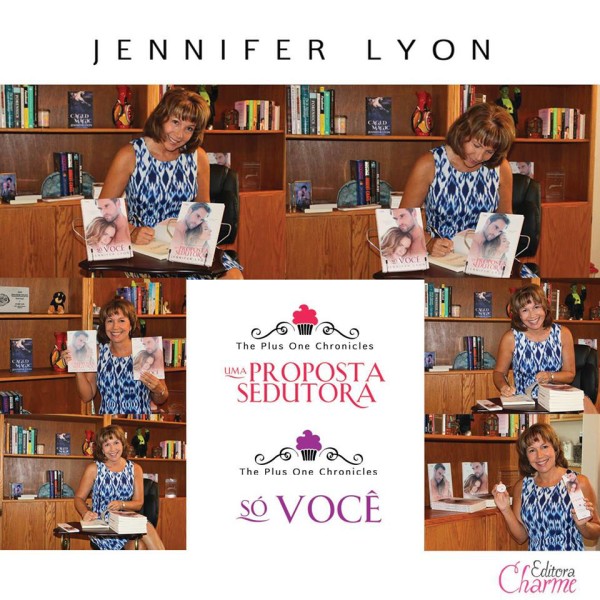 The moral of this story is…I got the last word in right here: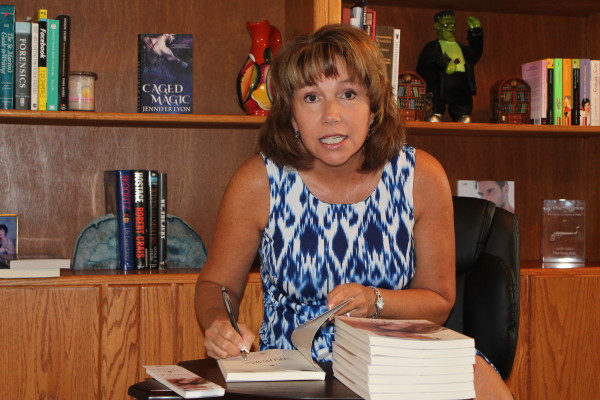 Sure I look fairly serious but I was saying something so wildly inappropriate Wizard almost dropped his camera laughing. Thankfully he wasn't running the video or he'd have some wicked blackmail material to hold over me forever!
So this weekend — work, cleaning and on Sunday all the kids and their awesome girls are coming out. Even better, they are bringing dinner! Wizard and the girls (and Middle Son was very instrumental in this too!) arranged all this while I was in NY for my birthday, and I'm so touched and thrilled. It'll be a fun pool day with margaritas, carne asada tacos, fruit, snacks and all the people I love so much including Bailey Dog! Plus I'll make a cake but it may be plain old chocolate which is fine with me. And on the cake, someone else would make it or buy it if I asked, but I truly don't mind. It's super easy.
Oh and today, Biker Witch (my sister) and I are meeting for lunch just to catch up on each other's lives.
So what are you all doing?