Monday, August 3rd, 2015
Weekend Round Up & Exposing the Heiress
This cake is wicked decadent, it's devils food with chocolate chips, a whipped gnache mousse center, chocolate frosting and more mousse on top. The only issue I had was my kitchen was too humid so the mousse wouldn't whip up firm enough to make it pretty. Even the standard frosting was soft from the heat until it dawned on me to turn on the air conditioning, LOL! But it was good!
Wizard helped make the actual cake, and I did the rest because I like doing it. However, the kids brought ALL the food and cooked, and Wizard cleaned up.  Such a fun birthday and I think I'm getting too spoiled. And I need to stop eating! Especially since I haven't been able to work out due to some physical limitations (nothing serious, just boring stuff). But I think it's time to engage a little self control for a while.
I played the pool and jacuzzi with the kids — so much so that I ended up banging my side on a pool step. I may be a tad sore from that, but it was totally worth it

And…tomorrow, August 4th, is release day for EXPOSING THE HEIRESS!!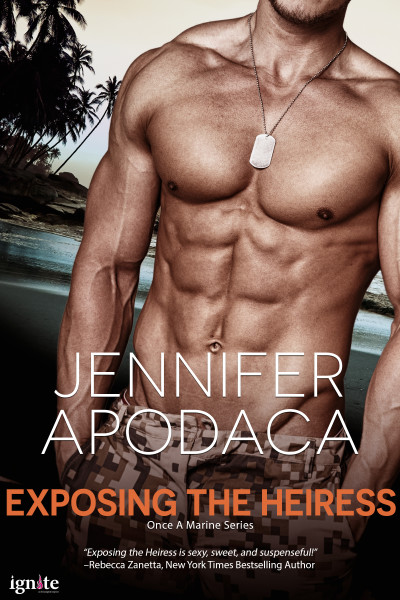 I love these characters and hope others enjoy their story too!
So how was your weekend?