Friday, August 7th, 2015
Happy Friday!
It's a happy day for me as I plan to get back to working on a new story today! Even if I only get to work for a couple hours, I'm psyched and ready to tackle a fresh project! Now if only I could find the perfect inspiration…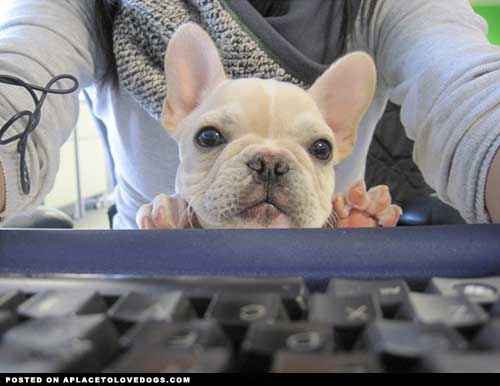 Ha! I wish. He's so cute! But even without the dog, I'm still excited to tackle this and hopefully write fast!
Before I get to do that, though, I have to go see another specialist for my ankle. I think it's a waste of time, but I'll do it and then I'm done. My ankle isn't getting worse and I'm sick to death of going to doctors.
So getting back to writing today is my happy news, what about you? What's putting the happy in your Friday?