Wednesday, September 2nd, 2015
Wednesday Worthy
This year, I stopped going to the gym as I just couldn't do the workouts anymore. So I began walking in my neighborhood, which sounds pretty easy…except it's hills and I was doing 2 miles.  It's a stress relief, gets me away from the computer and out of the house, and I listen to audio books. This is one of the rare times I can get my brain to take a break.
But three different doctors, one after another said STOP WALKING ON STREETS AND HILLS. It's killing your bad ankle, and causing other issues.
I ignored them, sure I could force my ankle and the rest of my joints to get with the program. I explained all this to the fourth doctor, my RA doc, who basically said, "You need to knock that crap off, adjust your routine to deal with reality. Nobody's saying you can't exercise, but you have to be smart about it."
Finally, I paid attention. First I switched to a flat track at a school and reduced time and frequency to let my ankle rest. Once school was back in session and the track closed to the public, I began going to a big park and I'm increasing my time, distance and frequency. So far, my ankle is doing reasonably well and I'm starting to feel better overall. I'm not going to be pain free, but it's manageable. My goal is to eventually get back to the gym, and feel stronger.
Hmm, maybe I should listen to the doctors? When I say stuff like that, my RA doc gets this little smile that translates into, "You think?"
And what does all this have to do with our Wednesday Worthy Candidate? Let's just call it motivation to get back to the gym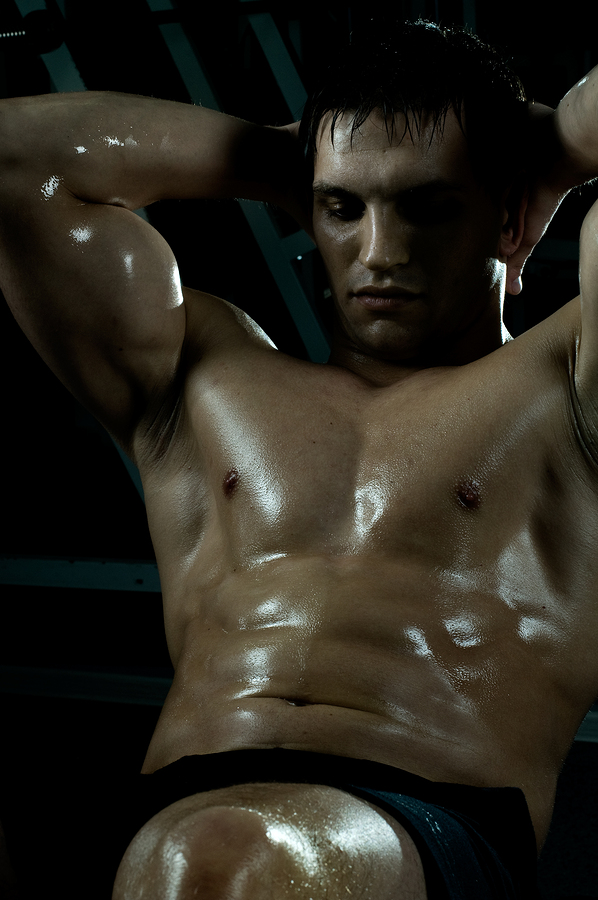 What do you think, is he worthy?