Friday, September 4th, 2015
Happy Friday!
A crazy busy week!
The best part? HER TEMPORARY HERO took off after Entangled put it on sale and placed a Bookbub ad. I was stunned but happily so!
Worst part? Writing the same freaking blurbs. True story, yesterday Wizard came in the house, looked at my wild eyes and said, "Uh, what's going?"
"The blurbs! Especially Soul Magic, which I can't get right!"
He backed up a step. "You mean the same ones you've been working on?"
Tearing at my hair, I snapped, "Yes. Stupid, freaking–"
"Uh, yeah, gotta go Witch! Later!" And he grabbed his wallet, muttered something about being out of propane for the BBQ and vanished.
No idea why getting propane was such an emergency since I had dinner cooking in the crock pot. Seriously, I'm not that bad

 (Just don't ask Anna, she'll agree with Wizard when it comes be me and blurbs!)
And now for a little fun! CPA Boy and Special K (oldest son and his wife) have a new addition to their family. Meet Max: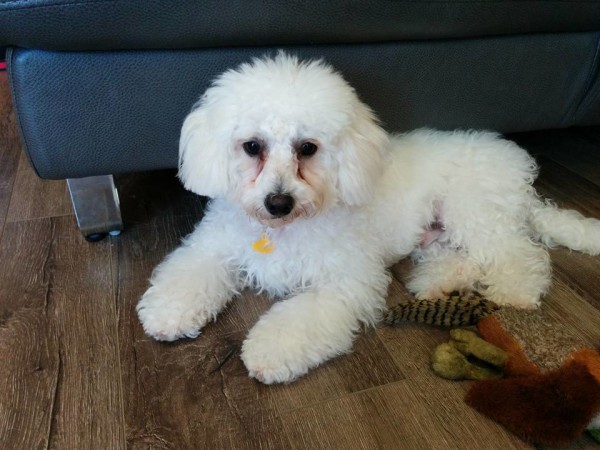 He's a six month old Maltipoo who needed a home so they took him. He's all of seven pounds. CPA Boy calls him Max Muscles. Wizard and I haven't met him yet, but we will soon!
Here is their entire pack: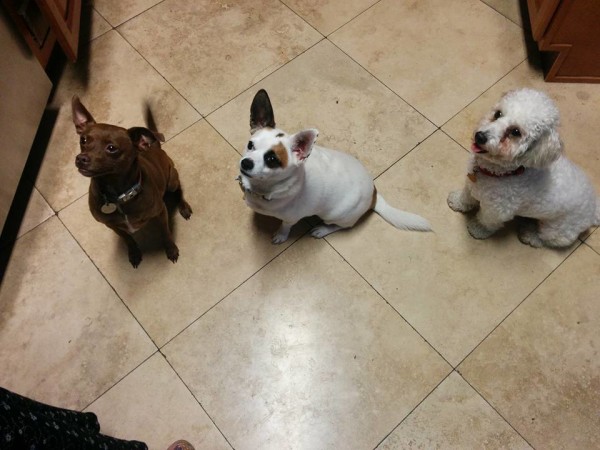 That's Cookie on the left, Corky in the center and Max on the right.
This weekend I'm working and cleaning bathrooms. I know…you're all jealous, right? What are you doing?