Wednesday, November 4th, 2015
Wednesday Worthy: Who Rides It Better?
It's cooler here in Southern California! And we've had a little rain! Yay!!
I set Blood Magic free and ran a promotion yesterday at Freebooksy. It totally exceeded my expectations with well over 2300 downloads at 7pm last night and it also broke into the top 100 ranking at Amazon. Honestly I expected less than half that many downloads.
So why did it happen?
While the ads and paid promo help, I honestly think this momentum started when I set the book free, announced in on Saturday on Facebook and readers began spreading the word like wildfire. I believe readers and fans really set this off, and I want to say a huge THANK YOU!! If this series takes off, it's truly because you guys have been spreading the word and I appreciate it.
Of course, these "sales" are free downloads and essentially loss leaders for me. The hope is that once people read Blood Magic, they will get hooked, want to read the rest of the Wing Slayer Hunter's stories and buy them. Only time will tell. As I said before, once I'm done with this promotional period and I have enough data, I'll do one comprehensive blog outlining what I did in promotion and strategy, give you some numbers, tell you what I think worked and didn't work.
Now let's move on! Because Phoenix in Night Magic rides a motorcycle, let's change Wednesday Worthy up a bit with Who Rides It Better?
Guy #1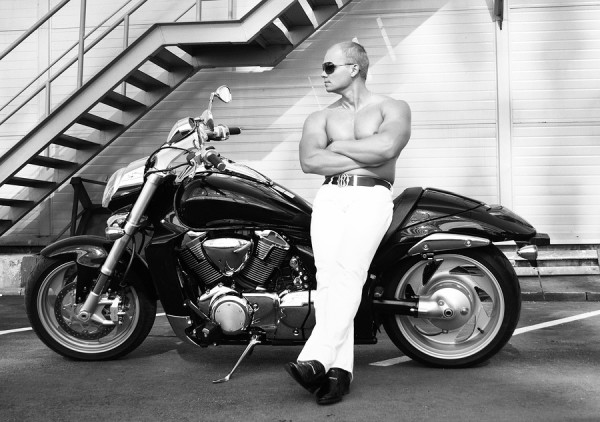 Guy #2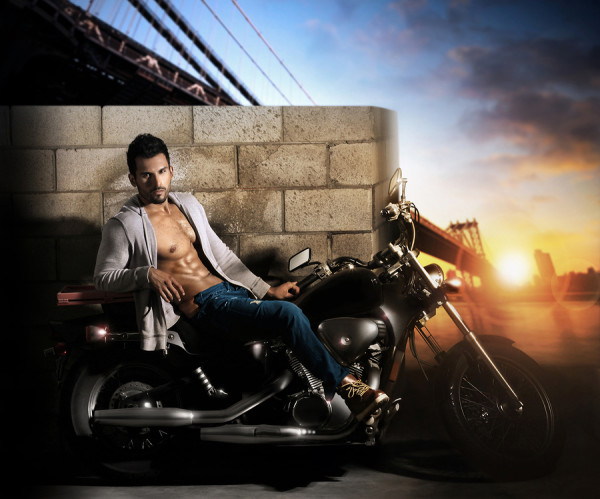 So who do you think rides it better?