Wednesday, November 25th, 2015
Happy Early Thanksgiving!
For all those celebrating in the U.S.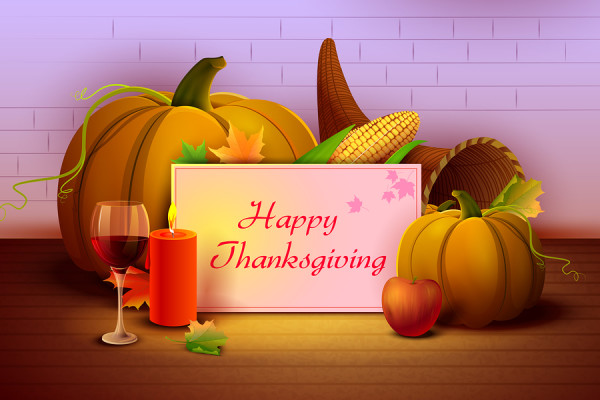 Wizard and I will be going to Middle Son and girlfriend's house.  I'm taking a few different things, including my untested Razzleberry Pie. I made a test pie, but that was the day Wizard got sick, and we ended up in the ER and then hospital. The pie was pretty much forgotten until I saw it in the fridge days later. So the only one who ended up tasting the pie was my garbage disposal

But that's okay, the important thing is Wizard is doing much better and I'm so very grateful for that.
Even if he is teasing me because I made a special trip out to buy Bailey Dog a toy yesterday. Because seriously, last time I got him a new toy, he ran over on his blanket and just held it–begging me with his eyes not to take it from him: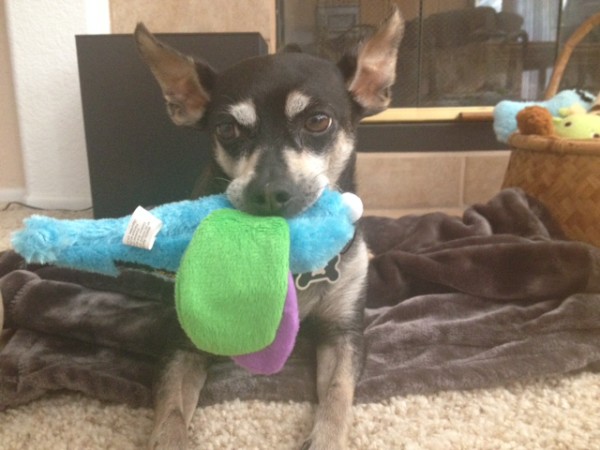 Then he carried it with him everywhere he went: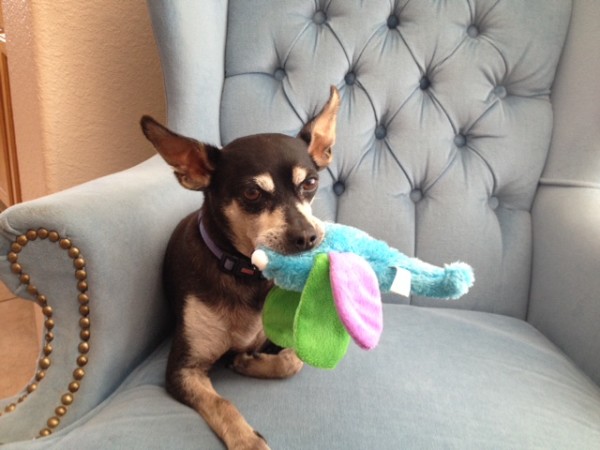 How can I resist it when he's loves his new toys so much?
I hope all of you have a wonderful Thanksgiving holiday!  And since I probably won't get a chance to post on Friday, have a great weekend and I'll catch up with all of you on Monday.