Friday, December 18th, 2015
Happy Friday!
Happy Friday!!! One more weekend until Christmas! I'm trying to write about all the shopping, baking, wrapping, planning, and dealing with other stuff. Naturally, very little writing is getting done. But on the upside of things, next week after the 22nd, I can tell you guys some super fun news

I can't wait!
But for now, let's have some fun and play, "Pick your Santa Bulldog!"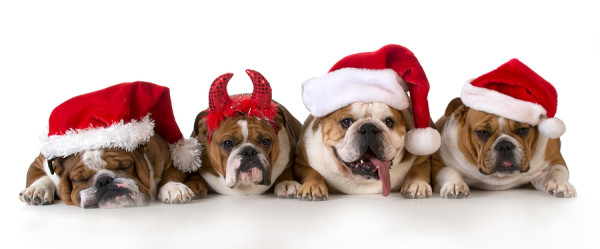 Number 1 is me when I'm tired after baking, shopping or writing.
Number 2 is me when I'm feeling wicked (Wizard knows allll about that, LOL).
Number 3 is me and Christmas Goodies.
Number 4 is me trying to write and worrying about this book and series! I way over complicated the plot and must fix it. I hope I can! I love this book and series, and I want so much to get it right.
So which bulldog would you choose? Have a great weekend!