Wednesday, December 16th, 2015
Wednesday Stuff
No Wednesday Worthy Hunk today.
What a week! So Monday was nonstop running trying to get shopping done. That came to an abrupt halt when I had a very minor fender bender in a parking lot. But everyone is fine, it's really more of a hassle/inconvenience than anything big. By Monday night, I was so done all the Christmas stress and said, "Let's go Toys for Tots shopping!"
Wizard was all over that. I love it, but he's ridiculous! As soon as we got to the store, he's like, "We need two baskets."
I'm trying to keep a straight face with my accountant husband who has a strict budget for everything. "Two?"
He frowns. "Think we need three carts?"
I laughed. He wasn't kidding which made it funnier. We settled on two carts and had a blast picking out toys. To his credit, he did keep a running total in his head (it's his scary super power–he does math in his head).
Here's our haul: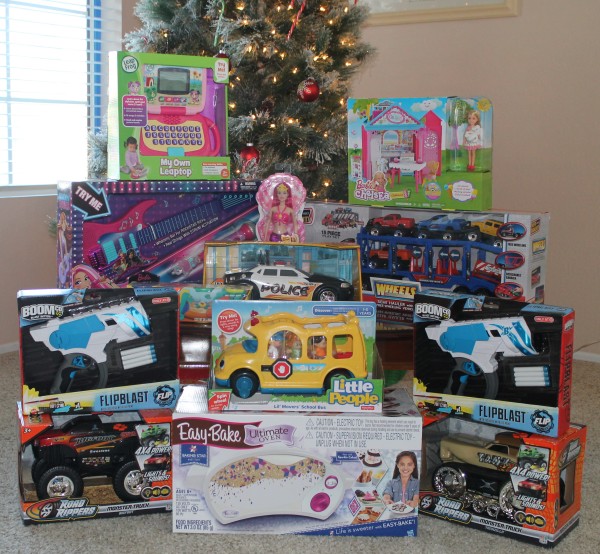 It's hard to see it all here, but this gives you an idea. We'll take it all to the drop off center today. This is truly our Christmas Fun.
Hopefully I'll get the rest of my shopping done soon!
How's your week going?