Wednesday, January 13th, 2016
Wednesday Worthy & More
I'm trying something new this year. I saw this workbook recommended in one of my groups, and bought it.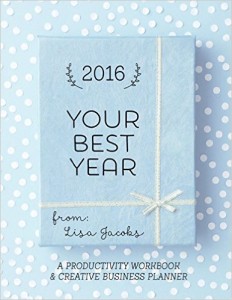 From the backcover copy:
Your Best Year by Lisa Jacobs is an annual workbook designed to help creative entrepreneurs make your starriest dreams and most ambitious goals come true. It's for creatives who are ready to stretch their comfort zone and make it happen already in 2016. This edition is bigger and better than ever before. The 2016 edition unveils a new system intended to help you stop the daily scramble and plan ahead for the most productive and profitable year of your life. Here's to your best year yet.
This year I have some scary-to-me goals, plus a determination to get more control over my goals and workload. So I'm going to start tonight using this workbook. I'll let you know what I think about the book. But what I **know** is that it's always good to re-evaluate what I'm doing as a professional and see if I can do something better. Plus change has a way of energizing us, I'm already excited to try this and that enthusiasm has spilled over into my writing.
I do have a very tough decision to make though, because this book is big and sweeping, and it may not end up being one book. And this is what happens anytime I  say never…
Enough of that. No one wants to hear me going on and on about the trials of writing my beloved book. Let's move on to Wednesday Worthy! Believe it or not, this is a brand new picture I just bought yesterday, but in a very familiar pose. Why? Because I have a thing for arms and chest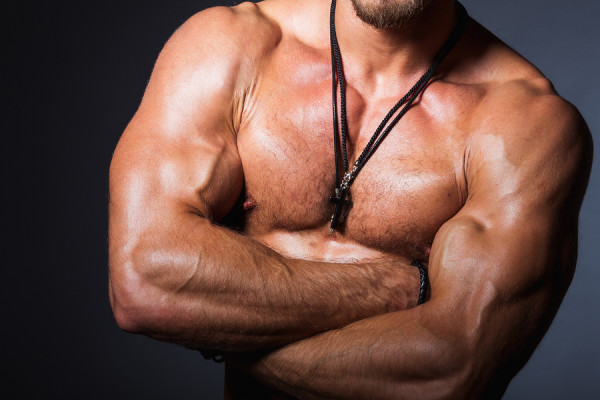 So what do you think? Is he worthy?