Wednesday, February 3rd, 2016
Wednesday Worthy
I registered for the RWA Conference in San Diego and I'm excited about that. I am NOT excited about the hotel bill, though. Sheesh. Everytime I book a conference, I'm stunned at the cost of the hotel. But this year, Wizard swears he'll go with me…we shall see

And speaking of Wizard, we were in the grocery store yesterday morning. They all know us there. Well they've known me for years, and are now getting very accustomed to Wizard. The produce guy has figured out that Wizard is…shall we say…selective (and by selective, I mean PICKY!). So the produce guy tells me the asparagus is really good.
Wizard made a gagging sound. And there may have been begging, as in "No asparagus, Witch, please!" He's begging because I will get him to eat it and he knows it

 I happily bought the asparagus


The produce guy laughed, but he must have felt sorry for Wizard and wanted to help him, so he asked Wizard, "What vegetables do you like?"
Wizard didn't miss a beat. "Popcorn." Then he went on to describe all the way he liked popcorn.
Produce guy cracked up.
Later, I realized Wizard was missing and found him with Produce Guy who had opened a banana and was teaching Wizard how to add chocolate and bake the banana to make a dessert.  Wizard bought the chocolate to try it.
All this is happening right there among the lonely vegetables. Produce guy was supposed to steer Wizard to vegetables, NOT desserts!
Men.
And speaking of men, it's time for our Worthy candidate. So I had this picture in color already, and I was *meh* about it. Then I found it in black and white, and I like it better. It reminds me a little bit of Linc from Caged Magic. But what I think isn't important, it's all about what YOU think!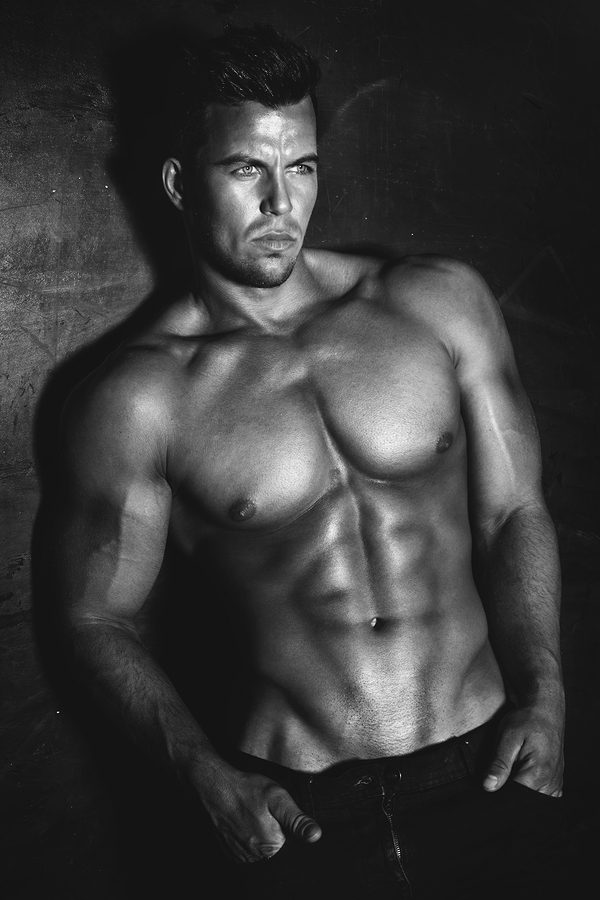 So is he worthy?