Monday, December 26th, 2016
Holiday Roundup
And…we're back! Christmas was a wild ride of joyous, exhausting chaos with the people I love most in the world. Today I feel a little like I got run over by a reindeer, LOL! I doubt I'll get to the gym as I originally planned.
Can I just say that I did NOT ask Santa for these extra pounds? I never gain weight during the holidays, but this year, I'm sure I did. Time to get a little more health conscious

But in my defense…look at this beautiful cake that was a gift from my daughter-in-law's sister: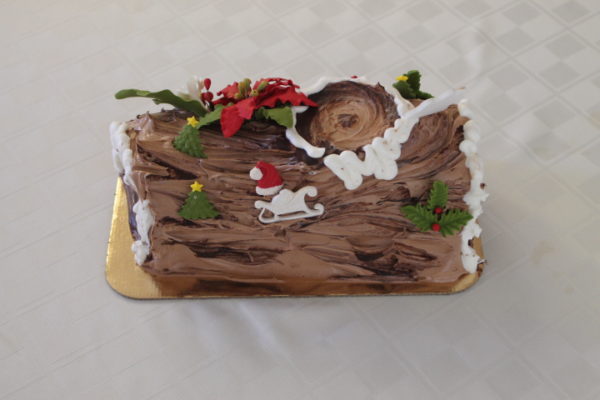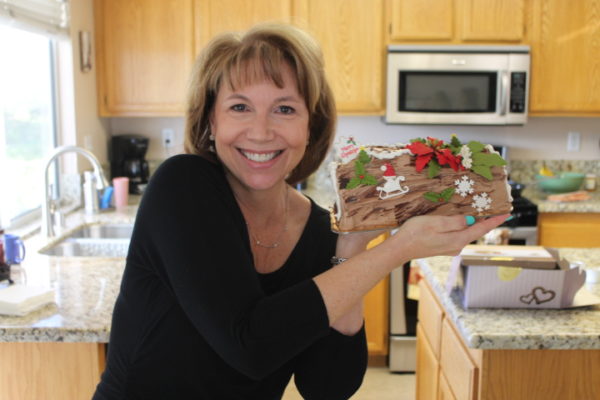 Isn't it gorgeous? It's a rolled cake, and I really wish I'd I remembered to take a picture of the inside but trust me it was a work of art. Everyone loved it. So see? How can I be blamed for gaining a little weight?
I had so many wonderful moments over the holiday weekend–we had Biker Witch (my sister) and her Biker Hubby over for Christmas Eve and we made a turkey dinner with a side of wine

It was a blast. We had a fun Christmas morning breakfast with two of our sons, Special K and her nieces. And in the afternoon we had a tamale dinner with Wizard's family.
Today I'm back to work!  After all the socializing, my introvert side is longing for quiet writing time. Plus deadlines are looming and kind of (totally!) terrifying me.
One last thing, one of the gifts from CPA Boy and Speical K was the Amazon Echo named Alexa. Wizard now spends his days asking Alexa a million questions. It's cute…until I'm trying to concentrate and I hear:
"Alexa, who is the greatest fighter of all time?"
"Alexa, how many calories in a slice of pizza?"
"Alexa, what is the temperature in Big Bear California?"
"Alexa, who won the NASCAR championship?"
And on it goes…LOLOL!! I may have to put a lock on Alexa to get a little peace to work

How was your holiday weekend?