Friday, March 10th, 2017
Happy Friday Five
HAPPY FRIDAY!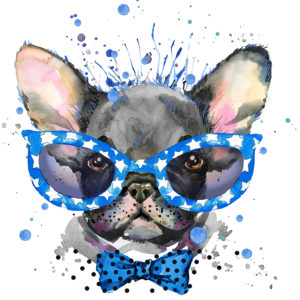 I'm in a race against time trying to write this book. If only the scenes would magically write themselves, but no matter how much Lucky Charms I eat, it doesn't happen. Also I don't actually buy or eat Lucky Charms
Wizard brought me home a Hershey's chocolate bar. You know, because fitting into my clothes is highly overrated.
I love reading sexy dirty books if it's compelling story, but I can't listen to them on audio book. That's such a weird quirk. I've been leaning toward mysteries and women's fiction in audio.
My insert key on my keyboard keeps going on and annoying the crap out of me. I'm assuming I'm typing so fast, I'm accidentally hitting it. Note I said typing fast, not accurately, LOL!
At night when I go to bed, I watch dog rescue videos to try to distract myself enough to sleep. It's kinda, sorta working.
Okay that's my super quick Friday Five. What are yours?
P.S. I'm uploading The Sex on the Beach Book Club–it'll be up for pre-order by Monday (I hope) and release on March 20th.