Monday, March 13th, 2017
Weekend Roundup
It's been a roller coaster weekend. Our niece on Wizard's side had to have an emergency C-Section Friday morning at 30 weeks pregnant. That makes the baby 10 weeks early. He's 2 lbs, 3 oz and right now as I type this, he's holding on and getting a little stronger each day. Our niece is stable and resting. But if you guys can send out prayers or good thoughts for our newest baby boy addition, we'd all appreciate it.
Around all this, I'm working as fast as I can on Savaged Vows. I love it, I have it, and I can't stop writing or thinking about it. All normal for me

I also got The Sex on the Beach Book Club uploaded for March 20th release date. It's up for pre-order now at Amazon, Nook, Kobo and Google Play. Sometime today the pre-order at iBooks should go live. So I want to talk about the cover of this book for a moment. This is a romance/mystery with a slightly erotic heat level. It's also funny, snarky and has a kick ass, very independent Private Investigator heroine. Trying getting all that on a cover.
It's not really possible and, the job of a cover isn't to tell the story, but rather, it's a sales tool to attract targeted customers attention. And by targeted, I mean readers who this book would appeal to. My main concern is that I don't want to mislead readers, especially mystery readers who might only want a little romance and no sex. So after much agonizing, I decided the cover needed to target those who like sexy, fun romances first and went a cover that fit that and the title (it's the original title of the book that I decided to keep).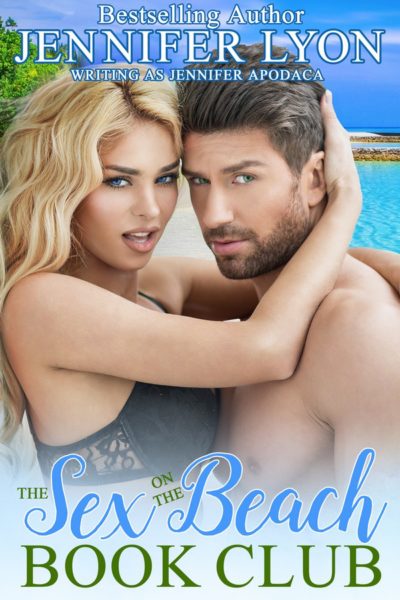 Then I made it clear in the blurb that it was a romance and a mystery. I also say in the blurb that this is a reissue of a 2007 release.  I don't want those who've already read this book to buy it again, or make anyone feel tricked.
So will this strategy work? I have no idea. Covers are really a tricky thing and every reader responds differently. But I'll let you guys know my experience with this cover in a few weeks.
So that's my weekend, how was yours?