Wednesday, July 5th, 2017
Rock Star Worthy
Howdy! Hope everyone in the U.S. had a great 4th of July! Sorry I skipped Monday, but I'm probably going to be a bit of a flake through July as I wrestle with SAVAGED DEVOTION.
Since two quick things about my weekend.
Jett's 1st birthday was a huge success! Jett loves to play with other dogs, and he got to have four other dogs over. His three cousins, and one of his best friends. Plus there was doggy cake. That was one happy pup. Everyone had a blast except Wizard who tolerated the event because he loves us And seriously, guys, we TORTURED Wizard. We convinced him that Jett's birthday started a trend of celebrating every dog's birthday PLUS a separate Christmas, Easter and Valentine's Day. Like I said, Wizard loves us all and put up with our teasing. I posted this picture all over on my FB page, but if you missed it, here's Jett with one of his best friend's, a pug name Molly. And yep, they are smooching. They played hard and then cuddled and kissed. It really was too danged cute.
And the 2nd thing is a slight rant. So Saturday I went to lunch with a friend, and we ordered dessert. I ordered a chocolate fudge cake that I love. The waiter decided to make a thing about how big this piece of cake was, and how most of their customers can't eat it all, and did I realize how BIG the cake is, and was I sure I wanted it? Um well, I ordered the damned cake, so yes, I wanted it. In fact I'd been looking forward to it through a really crappy week and now I had to argue with a waiter over it. Seriously? My friend ordered a lemon mascarpone cake and he didn't question her choice. Anyway I finally got my cake. Of course,  I couldn't eat it all, and took the remainder home to enjoy in two more sittings. But I want to know–do you guys think I'm overreacting (entirely possible as my week was stressful!) or was that weird and uncalled for?
I also wanted to mention that the family member who had surgery last week to remove a tumor near her brain is home! It's not an easy recovery, but she's doing as well as can be expected. Thank you for all your thoughts and prayers. It really means alot to us!
Okay let's get a little wild here and change Wednesday Worthy to Rock Star Worthy, because I'm current panicking, I mean writing about rock stars in the final book of  my Savaged Illusions Trilogy. (The first book in the series, SAVAGED DREAMS is out now, and SAVAGED VOWS is up for pre-order!) Our contender today is:
Ben Dahlause From Entertainment site  Alo.co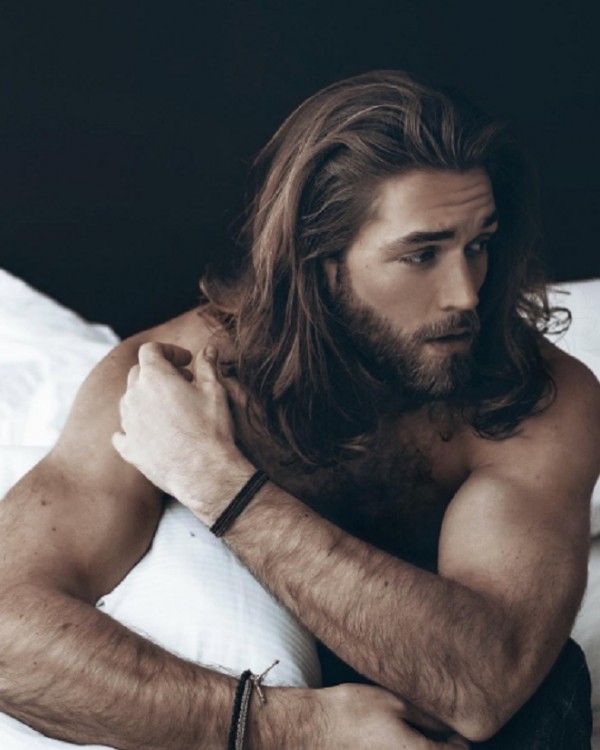 I think if we throw a few tats on him, he could pass as a drummer or a bassist. But the important thing is what do YOU think? Is he rock star worthy?