Monday, August 7th, 2017
Weekend Roundup
Had a great weekend, but wow I'm tired as I'm typing this on Sunday night. All the kids just left, we ate, swam, had decadent chocolate cake, and the kids and Wizard got me a new laptop computer for my birthday. My old laptop was a dinosaur, this one is a bit smaller and lighter. It's totally unexpected and I'm thrilled!
Jett (Middle Son's dog) came to visit too. On Saturday, Middle Son sent me a text that said, "I told Jett how you are. He thought it was hilarious."  With this picture: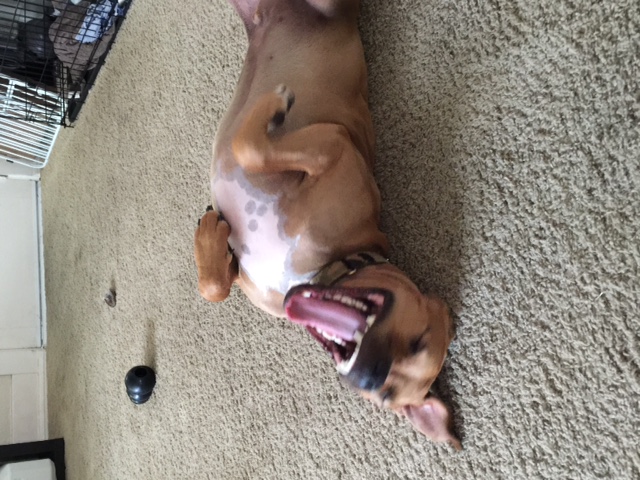 I was in the kitchen cleaning the counters, and had stopped to check my phone and take a drink of coffee–I laughed so hard I splurted coffee and had to clean the counters again

And at our house, Jett's not allowed on the couch. But while the rest of us were out in the pool, this happened: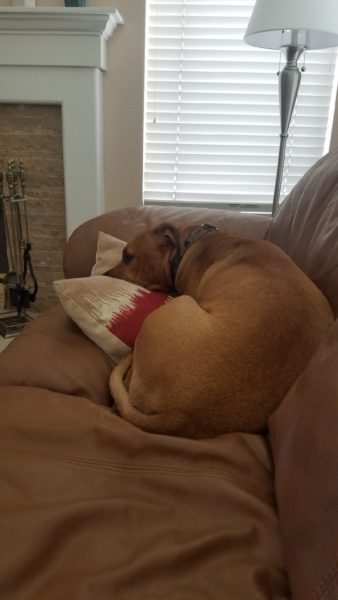 Special K (CPA Boy's wife) was supposed to be watching him, but instead of telling him to get off the couch, she took a picture. Then she texted it to all of us to let us know how the no-couch rule is working out. I love her!! LOLOL!
How was your weekend?