Monday, September 11th, 2017
Weekend Roundup
I spent most of this weekend watching the news on Hurricane Irma in between trying to work on Savaged Devotion. I'm writing this blog Sunday evening, and keeping my fingers crossed for everyone in Florida and up into Georgia.
Now for a some personal good news. I've had a secret since my birthday and I can finally share! So here's how it went down. We had a family party for my birthday and while I was opening my gift, CPA Boy (oldest son) and his wife Special K handed Wizard a gift bag. CPA Boy said, "This is for you and mom."
Wizard was confused. "It's mom's birthday." And tried to hand it to me.
"It's for you both," CPA Boys insisted. "You open it dad."
So Wizard pulled this out.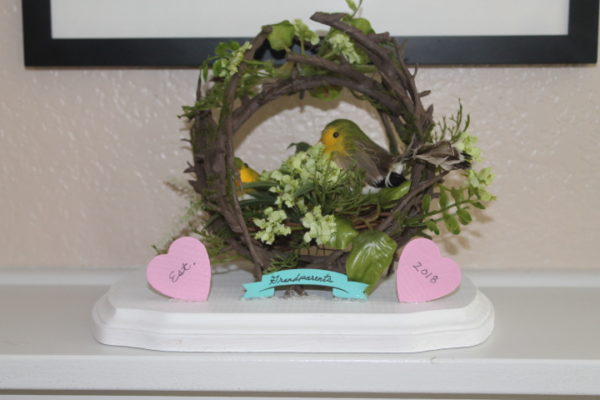 Wizard was confused, but I took one look I blurted out, "You're pregnant!"
CPA Boy and Special K are expecting their first child! Special K is 3 months pregnant and I don't have words for how thrilled we are.  CPA Boy has already read a bunch of baby books

He's going to be a great dad, and he chose the best woman ever to be the mother of his child.
Can you tell we're excited?
So how was your weekend?
P.S. I'm aware that it's 9/11, and I'd like to just say this. Life goes on, but we will not forget the who were hurt, died, sacrificed or rose to be a hero in one of our most desperate of times.