Monday, September 25th, 2017
Weekend Roundup
That was a fast weekend! Friday I did my first in the series of three sessions of pain shots. I talked about it a little on my FB and hate to bore everyone with a repeat of the details. I'm still a little sore from having six needles inserted into the neck joints and moved around to position correctly, and I'm continuing to experience some nerve pain, but it may improve. I was also told that it may take at least two times before I feel real relief. I'm going to try to schedule the second set of shots, which is a little tricky as we're going through a health insurance change in October.
So much of my weekend was resting and watching dog training videos which is one of my weird obsessions

Yesterday I went out for a walk and got to meet a new dog-friend. I'm not sure of his breed, maybe a pit bull and lab mix? It was hard to tell but he had beautiful brindle coloring and was super friendly with excellent manners. He was off leash in a front yard with his people. Off leash is something I'm normally not thrilled about (as much for the dog's safety as people's), but this dog was a sweetheart. I kind of hoped he'd follow me home, but nope, he was too well-behaved, darn it.
Sunday I tried to work, and frustration set in, which resulted in: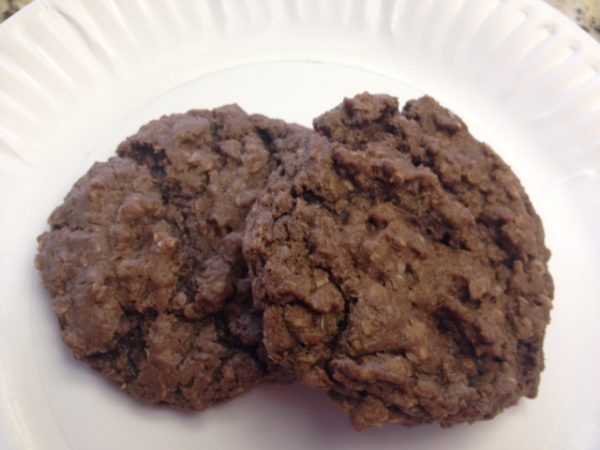 I made chocolate oatmeal cookies. They taste okay. Normally, I'd prefer oatmeal chocolate chip cookies, but I didn't have any chocolate chips and was too lazy to go to the story. But I still ate enough.
Too much really.
Yeah, let's not talk about that. Or about how much it hurt my arm to stir the oats into the batter.
So that was my weekend, how was yours?