Wednesday, November 8th, 2017
Wednesday Worthy
I came on here to post my Wednesday Worthy blog and found a really snarky comment on one of my past Wednesday Worthy posts. I hit spam and delete, and was just going to forget about it because I don't care. But then I thought I'd take a second to share my philosophy on crap like this.
Ready? I'm going to be blunt here.
SOME PEOPLE SUCK. That's right, they suck, and they are such miserable creatures who desperately want our lives to suck too.
Not happening. Not in my life. I'm too old and wise for that shit. My life is full of love, family, friends, a sweet foster pup, hard work, joy, fun, and yes, there are annoyances, pain and tragedies too. But even as Wizard and I are dealing with hearth-breaking news about a beloved family member, I'm witnessing some amazing love that makes my heart swell and fills me with eternal hope. Honest to God, there is joy and love even in tragedy. No one wants to go through it, but there are real lessons about the human spirit and how we rise to the challenge.
I absolutely refuse to let PEOPLE WHO SUCK tarnish that for one second longer than it takes for me to click the delete button. You don't have to either. Let's not allow PEOPLE WHO SUCK to ruin even one minute of our day. We have too much to celebrate, and we have people and animals who need us. They deserve our passion and energy.
Okay I'm done with that

So little Maggie is charming us, challenging us and amusing us. Yesterday she scared us when she got sick. We ran her into the vet tech at the shelter and she looks okay. We're doing another round of antibiotics to clear up any remaining problems. I'm not a fan of a lot of antibiotics, but she was on the streets then in a shelter, so it's the wisest course of action right now. She's growing more confident each day, and is testing boundaries which is fine. She's a source of love and joy, and we're grateful for this special girl in our lives right now.
And my little brag–I got her to go in her kennel on her own for the first time yesterday! She may not do it again tonight, but it's still a big step for her.
Okay let's get to our Wednesday Worthy Candidate. I found him on Depositphotos yesterday.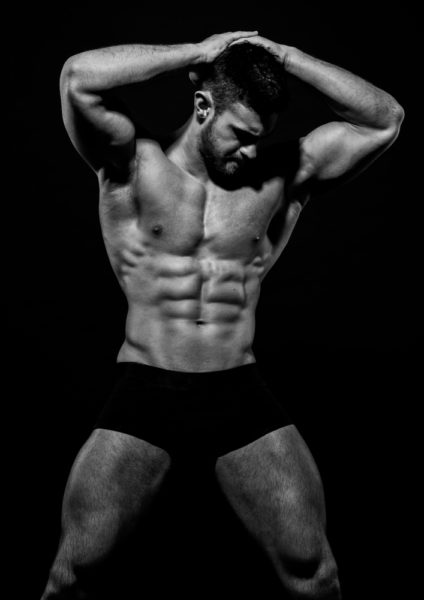 What do you think, is he worthy?