Monday, November 27th, 2017
Weekend Roundup & Holiday Madness
First, our Thanksgiving was great and zoomed by way too fast. The entire four days was a blur of trying to be everywhere and do everything. I bet a lot of you can relate! Which brings me to my next point: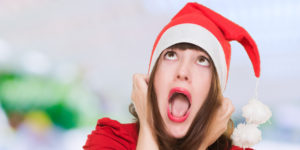 Holiday Madness. Shopping, wrapping, decorating, blowing the budget, money worries, cooking, cleaning, dealing with misunderstandings…it's enough to drain any of us. Then add things like work deadlines and no wonder we feel a little bit like: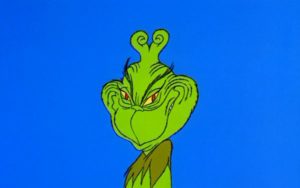 The Grinch
As for me, I've accepted that I can only carve a few hours of writing time out during the season, but I'm going to commit to those few hours. The last few weeks have completely gotten away from me and that's going to stop (after I take Wizard to a doctor appointment today–that's the kind of stuff constantly getting in my way this year). It's okay to prioritize a few hours for the work that I love.
But there's so much more. And here's a few of my tips:
Either we manage our stress or it will manage us. So let's adjust our holiday expectations. A perfectly decorated tree, cookie, or squeaky clean house isn't as important as our family and friends. I know I'd rather show up and be present with a smile and a plate of the best-I-can-do (or store-bought) cookies, than show up stressed, tired and snappish. So I suggest we let go of a few smaller details to enjoy the people and moments we truly cherish. I rarely remember a clean house, but I do remember a warm smile that makes me feel welcome.
Exercise even if it's just walking the dog for fifteen minutes. Do whatever helps you relax and breathe.
Forgive ourselves for mistakes. We're human and we all make mistakes. A simply apology goes a long ways. (An apology that doesn't include the word "but" in it. I'm sorry I overreacted. Is good a good apology. I'm sorry I overreacted but… Is an excuse not an apology.)
In the same vein: Forgive those around us. Misunderstandings happen, and often there truly is no real malice behind it.  The more we can let it go, the easier it is for us to move onto a better place.
However, we are perfectly within our rights to simply walk away from toxic situations. I know it can be hard to let go of arguments or feeling unjustly attacked, but we've all worked hard to build our lives, so let's live them and refuse to give toxic people the power to ruin more than a brief moment in our day.
Do one thing for others this season: Give a few groceries or $10.00 to a food bank, drop a new toy off at a Toys for Tots location, drop off blankets and a few dollars to a local shelter or rescue, or whatever matters to you. That one gesture will make you a holiday hero to some adult, child or pet out there, and you'll feel great for having done it.
Okay guys, now it's your turn. How was your Thanksgiving weekend and do you have any tips you'd like to add for managing holiday stress?