Monday, January 15th, 2018
Weekend Roundup!
The baby shower turned out fantastic! Here's a picture of the safari cupcake table. The picture is a little dark but you get the idea.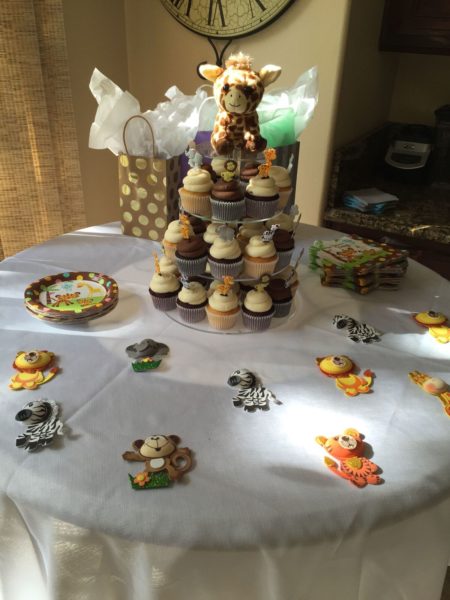 The whole shower was a family group effort and a blast! Special K and CPA Boy were both there (CPA Boy never misses a chance to be in the limelight, LOL!) It really was a special day to celebrate the baby. I'll share more photos on my Facebook page today or tomorrow.
Yesterday Maggie and I went on an extra long hike in the hills. It was a warm, beautiful morning and we got carried away going farther than we should

But these walks are also part of my overall health plan to get as strong as I can in case I end up having to have neck surgery down the road. I will do everything I can to avoid it, but I'm going to be in the best shape I can manage if it comes to that. Maggie is a big motivator too. She loves to for walks and hikes.
Now I just need to cut out the junk food. Maggie isn't much help there.
Today I'm writing!
How was your weekend?