Wednesday, March 28th, 2018
Wednesday Worthy…Easter Edition
Sunday is Easter! We've been so busy, birthdays and holidays are catching me by surprise. In between the baby (I'm going to see him today and help out Special K!), and some home improvement stuff, plus life, I'm in constant motion.
And FYI, the next time I say to Wizard, "What if we try sanding down those tables and whitewashing them?" they may be my last words. We've been sanding, sanding, and sanding our new living room tables trying to get as much of the dark stain out as we can, then we'll staining them with whitewash and hope it comes out rustic-distressed. But tonight (Tuesday) as I'm writing this blog, we can both barely move. I really need to stop having bright ideas, LOL!
Naturally, no amount of soreness will keep me from going out to see my grandbaby tomorrow, and helping out Special K.
Now onto the Easter Edition of Wednesday Worthy: I have three candidates for you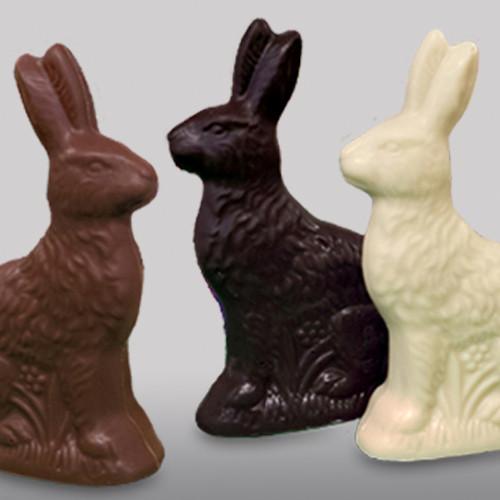 Okay so which kind of chocolate is "worthy" to you? Dark, milk, white or none at all? Also, if you do like chocolate, do you like your Easter bunnies hollow or solid?
For me, it's solid dark or milk chocolate

White chocolate is usually too waxy for me.