Monday, April 2nd, 2018
Weekend Roundup
It was another nonstop weekend. I'm sorry I didn't answer Friday's blog comments–but as always, I read them! Saturday, Wizard and I shopped for, and found 10 pictures, then hung them all on a big, slightly awkward wall in our living room to create a focal point gallery wall. We love it! We need to add a couple more pictures and do some fine tuning, then I'll try to post a picture.
And we completed our refinishing tables project! As a reminder, the tables looked like this: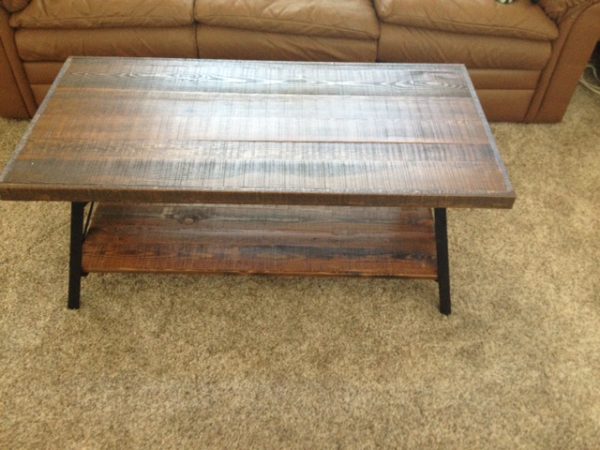 With our brown leather furniture, it was just too dark. We are going with a modern rustic theme in the room, so we sanded them down as far as we could, then whitewashed the tables, and this is how they turned out (sorry for the quick, sloppy pictures–I barely had time to snap a pic this weekend!):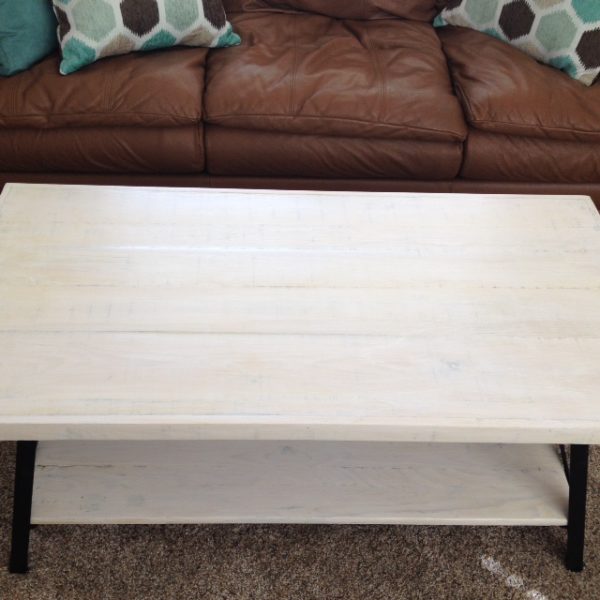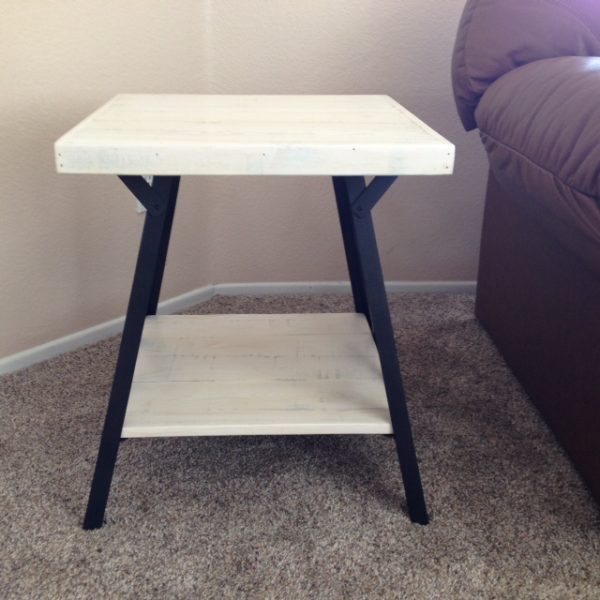 We're pretty happy with the coloring that came through giving it some "distress."  We pulled all those colors, plus the colors from the pillows on the couch in the pictures on the wall.
But man this has been a ton of work! My shoulder's not real pleased when I try to sleep, but it was worth it.
Sunday we went out to Middle Son and Fiances for dinner and to talk about their wedding plans. That was fun, and I'm excited for the lovely beach wedding in October. After that, there wasn't enough time to go see our grandbaby since we left Maggie at home, but we're going to go spend time with him this week.
I'm hoping to work this week too!
So that was my weekend, how was yours?