Wednesday, April 4th, 2018
Wednesday Worthy!
We finished our feature gallery wall–whew! One more thing done! This is a crummy picture from my ancient cell phone, plus there are three windows in the room creating too much backlight, but you can get the idea: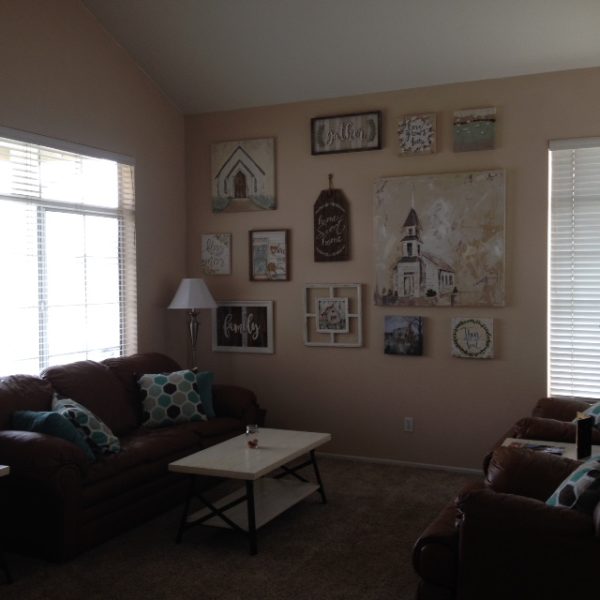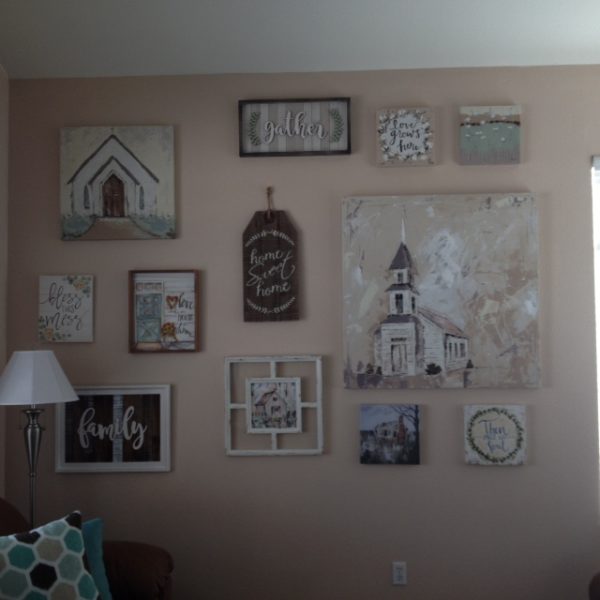 Then we had a contractor out yesterday to get a quote on redoing the kitchen cupboards, but I think that's going to come out higher than our budget. **Shrug**  I'd love to get it done, and also refinish the old oak table in there, but overall, we've made some good progress before a self-imposed deadline (I'll talk more about that at a later date when Wizard and I are sure about it).
Now I can go back to the book! I took a couple of hours off yesterday afternoon to rest up  as I've pushed my joints and shoulder too hard, but a little rest always makes that better

Today, I'm writing, tomorrow, I'm going out to see my main man, Baby Slayer (my grandson), and then on Friday, more writing.
And now, here's our Wednesday Worthy Candidate (and yes, he's popping a LOT of veins.)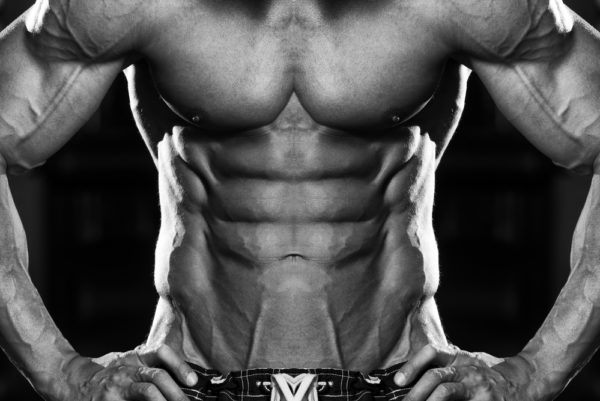 And a quick LOL–as I was writing this, from inside the house, Maggie saw a bird on the fence that's at the top of our slope. She raced outside, determine to earn her Great Doggy Hunter Badger. The bird flew off the fence, circled our yard and headed off into the horizon (or wherever birds go just before sundown). Maggie kept running/jumping as if she could get high enough to catch the bird. She didn't give up until the bird was out of her sight. The dog is a dreamer! LOLOL!! I laughed so hard, I think I pulled a muscle. But Maggie came back in the house preening, sure she'd done something amazing. Before anyone gets mad at me for laughing at her, I also took her to the dog park yesterday and she had a blast, so I get points for that

Okay so back to our Wednesday Worthy Picture–what do you think, is he worthy?