Monday, April 22nd, 2019
Weekend Round
CPA Boy had a nice birthday, and Turbo liked the Easter Basket I got him

He's so much fun! Youngest Son was there too, and he tried to hog Turbo, but I pulled the Grandma card. Ha!
However, on Saturday, Youngest sent a bunch of pictures and videos of him and Turbo at the park and McDonalds. Youngest son is super sneaky, spending a big chunk of Saturday with Turbo without my knowing about it in time to crash the party. Okay, I'm teasing, there's plenty of Turbo to go around and I do share. Sometimes.
So remember last week I ordered a dress for Youngest Son's wedding in November? I wanted to get an early start to find the right dress after I had a hard time finding one for Middle Son's wedding? Well, the dress arrived on Saturday, and It Fits!!!! I'm shocked. I think with the right shoes, I can even get away with not having it hemmed. I'm about 90% sure I'm going to keep it. It was a fluke I was even on Nordstrom's Rack website looking at dresses, saw it for a killer price and ordered it.  I was so thrilled!
Then Wizard told me that I looked good in it now, but I need to make sure I don't gain any weight…
We're going to miss Wizard.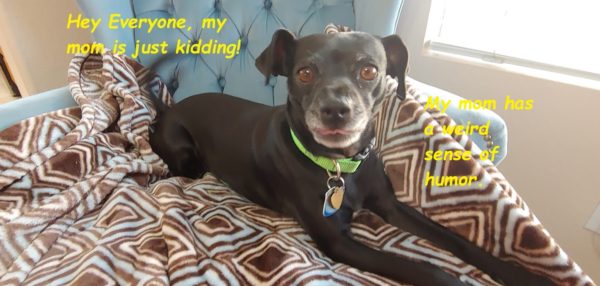 For Easter, I met Biker Witch for lunch, which is always nice.
How was your weekend?