Wednesday, January 15th, 2020
My Latest Crack
Originally I was going to make some healthy granola. But then I ran to Costco to buy some vitamins and a bag of frozen fruit for my oatmeal and various dishes, but then I discovered this.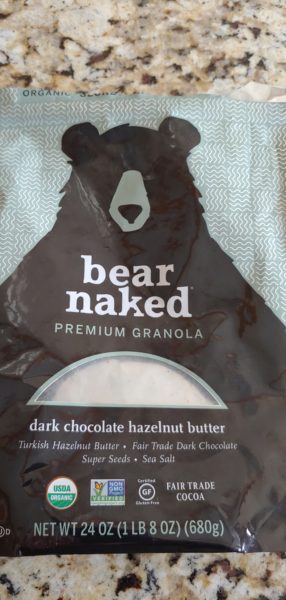 I LOVE IT! I'm glad I only bought one bag. This has a lot of fat and sugar, so it's definitely a treat that will test my very shaky self control.
FYI, Wizard declared that I'm banned from Costco for a month

  Which is okay since I do the same thing to him on certain things, especially junk food, but still… I've been banned and has a sad. But wait! I have dark chocolate hazelnut granola in my cupboard so I will survive!
So what's your crack this week?